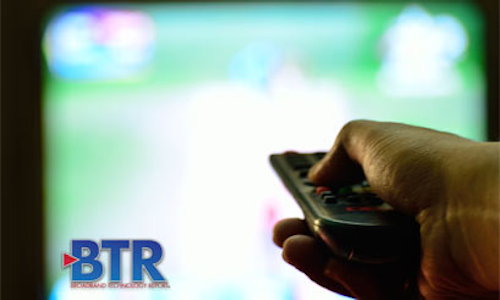 NAGRA, a Kudelski Group (SIX:KUD.S) company, together with SDMC, a Google-certified company for Android TV smart set-top boxes, and Amlogic, a global fabless semi-conductor company and Google system-on-a-chip (SoC) partner, plan to collaborate on an Android TV-based solution for pay TV operators offered as part of the NAGRA Android Fast Track program.
The solution will be pre-integrated with the NAGRA Connect security client and a new hybrid set-top box by SDMC powered by the Amlogic S905X3 series system-on-chip (SoC). The solution is designed to operate in full compliance with the Google MediaCAS framework for Android TV deployments to enable hybrid Android TV-based services for pay TV operators.
"In order to compete in today's fast-moving pay TV environment, operators need to have the right solutions at their disposal to deliver the services consumers want and deliver them quickly - while at the same time securing their business model," said Maurice Van Riek, SVP and head of Content and Asset Security at NAGRA. "Through the NAGRA Android Fast Track program, we are now able to deliver more choice to pay TV operators looking to deploy a pre-integrated Android TV-based solution, that not only enables a shorter time to market of pay TV services, but also safeguards premium assets from piracy. We are delighted to work with SDMC and Amlogic in this latest offering and welcome them to our ecosystem of leading Android TV partners."
NAGRA Connect delivers cardless security for connected and non-connected use cases, driven by the NAGRA Security Services Platform. It is part of NAGRA's scalable service protection offering.