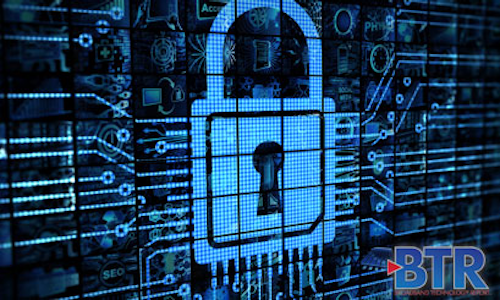 Building on Google's impressive pedigree in mobile devices, Android TV has steadily evolved into a legitimate mainstream option for the pay TV market today.
Originally a variant of the Android mobile operating system, Android TV has since been adapted for use across devices - such as smart TVs, streaming devices and set-top boxes.
The goal was to bring the full Android experience, including access to apps and games, deep linking, search and other features, in order to enhance the pay TV experience. And this wide range of apps and services is precisely what consumers today are hungry for.
With more than 5,000 TV-centric apps - including all major OTT service providers such as Netflix, HBO and Amazon Prime - much of the TV-viewing population is bound to find satisfaction in the depths of the Google Play store.
And for operators, the ability to swiftly bring all these OTT services onto their service means they have the opportunity to take on the role of a super-aggregator. Meanwhile, a one-stop service is key to keeping customers satisfied, not to mention maintaining a high NPS score. What's more, Android TV can even shrink the timeline of launching a new set-top down to a maximum of nine months - something that's traditionally a lengthy endeavour.
In short, operators have a lot to gain by offering Android-based broadcast-OTT services - familiarity, a wider range of entertainment options, and a high-quality user experience are just the obvious benefits. But while Android TV puts the focus on content and usability, it does require some additional pieces to make it a truly inclusive TV proposition, specifically when it comes to security.
The proliferation of Android malware is already well-documented. And this should be one of the operator's primary concerns in addition to content security. There are of course ways to ensure that malware is extremely unlikely to succeed in extracting and descrambling the content, though the scale and open nature of Android TV means it could be susceptible to attack if suitable protection measures aren't put in place.
This is in part due to the restrictions laid down by the Google Android Compatibility Definition Document (CDD) and Compatibility Test Suite (CTS). This means the operator is likely to be more exposed to certain types of hijacking and blackmail attacks than with a more traditional Linux hybrid set-top. It is especially the Android CDD that can make Android set-tops open for a wide range of security breaches, potentially compromising the security of the whole set-top and consequently the whole pay TV operation.
Due to the security challenges posed by Android's requirements, operators may wonder if offering Android on a set-top is worth the potential risks to the operation. And these concerns are legitimate; an extensive range of features and functionality do provide a large attack surface.
Many considerations need to be taken when building a solution. And an enhancement of the Android TV platform has to be considered over and above any security features already embedded.
From a security standpoint, everything that is not strictly necessary for the function of the set-top should be locked down in order to limit the potential modes of attack.
Another imperative for operators is to completely separate the pay TV environment and the heavily-exposed Android environment. It will be close to impossible to prevent a skilled attacker from getting access to the Android app environment, and it is critical that the device utilize advanced isolation technology to ensure that the attack cannot be spread to the pay TV environment and compromise the pay TV operation.
While Google is usually quick to provide security patches in the event of a breach, it can already be too late if the set-top is compromised. What's more, the patches themselves can even introduce new vulnerabilities. Operators will therefore benefit from using security experts to manage Google's licensing requirements and content owners' security requirements and plan a reliable roadmap to the future.
Securing Android set-tops according to the strict requirements for broadcast operations is a highly complex task, not to be taken lightly. But by ensuring the open and exposed Android environment of the set-top is completely separated from the secured pay TV environment, operators can be assured that their Android set-tops are secure.
Combining hardware-based separation technologies and device certifications gives operators the extra boost they need to offer the most attractive and most secure Android-based operations possible. And ultimately, operators will be better empowered to focus their energies on providing customers with an ever-growing range of entertainment options and the best possible user experience.
But let's not forget, Android TV doesn't fundamentally solve the challenge of creating a coherent end-to-end service. It simply provides a framework for OTT app on-boarding that comes with an ecosystem-size lever.
The question still remains - how do you balance between elegant and frictionless OTT on-boarding (content and app) with your own content lineup?
Anthony Smith-Chaigneau is senior director of product marketing for NAGRA.