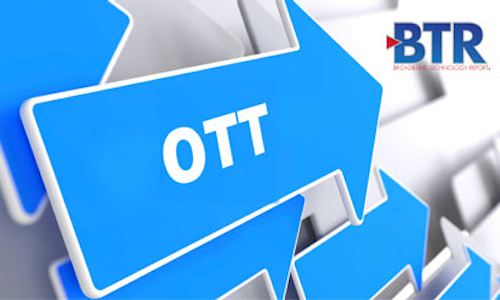 Blonder Tongue Laboratories (NYSE:BDR) has introduced Clearview OTT, the newest release in the company's Clearview hardware-based encoder/transcoder product line. The company is debuting the Clearview OTT at Cable-Tec Expo in New Orleans.
Clearview OTT is intended to give service operators, studios, and local broadcasters the ability to import linear and on-demand video content and prepare it for ingest by all major IPTV distribution platforms and CDN cloud streaming platforms. Clearview OTT is also designed to ingest content for the creation of private CDN services for campuses, business locations, sporting venues, hospitals and hotels.
The Clearview OTT can serve as either a transcoder from MPEG compressed IP sources, or a content encoder from SDI or HDMI sources. It will create from 1 to 6 GOP-aligned adaptive bitrate (ABR) profiles for each linear content stream, from 1080p60 down to lower resolution profiles for multiscreen and mobile devices as well as for low bandwidth applications, in HLS or MPEG-DASH format.
"The Clearview OTT is being released as part of Blonder Tongue Lab's overall 2019 R&D modernization program. The most important and relevant technologies needed by our industry and our customers have been rapidly changing over the last few years. Clearview OTT is just one of many programs we've taken on this year that anticipate and meet those changing needs. We are actively moving into the areas where service pperator and broadcaster technologies are trending," said Ted Grauch, president & COO of Blonder Tongue. "The Clearview OTT key differentiators are in support of ultra-low latency CMAF, its wide range of major cloud platform interoperability, and in being implemented 100% in hardware. Clearview OTT blends cutting-edge CMAF standards-compliant packaging and transcoding and support for HLS and DASH, with a design that focuses on high up-time, high reliability operational numbers for professional markets, all in a U.S.-built high quality 1RU rack configuration." Clearview OTT is designed to run any combination of four channels of encoding or transcoding concurrently, each with up to six separate ABR profiles. Output is IP over Gigabit Ethernet or USB with an HDMI output for local content monitoring. MPEG-2, MPEG-4 and HEVC IP input sources are supported for transcoding. Encoding support creates OTT-ready streams in either MPEG-4 or HEVC. Output protocol support is provided for HLS, DASH, RTMP, Unicast, Multicast and RTSP. Simultaneous streaming to internal storage with FTP upload is also supported. Cloud and CDN platform interoperability is in place with a range of companies including Facebook, YouTube, Amazon Web Services (AWS), Akamai, DaCast, Wowza and others. SRT and Zixi content security technologies will be supported before the end of Q4.