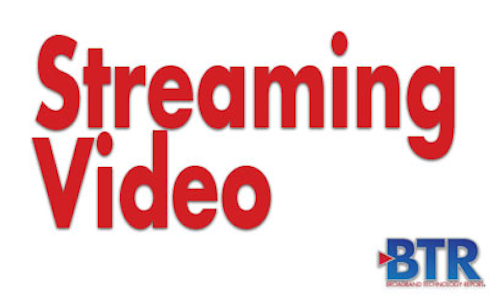 According to a study from Roku (NASDAQ:ROKU), approximately 60 million TV households are expected to access video on their TV exclusively through streaming within the next five years. If this happens, for the first time, streamers will surpass traditional pay TV viewers.
Overall U.S. market data suggests that 2 million Americans have "cut the cord" so far in 2019. That's after 3.5 million people gave up traditional pay TV video subscriptions in 2018. Consumers who are already streaming include cord cutters, TV households that previously had pay TV; cord shavers who may pay for traditional cable but have reduced their package in the last few years; and cord nevers, those who have never had pay TV.
Findings from the 2019 Roku Cord Cutter study and analysis of behavioral usage on the Roku platform suggest that a new generation of cord cutters has emerged. Analysis indicates shifts in attitudes, behaviors and, most importantly, viewership among the new generation of cord cutters. Essentially, their viewing behavior more closely mirrors that of average mainstream TV viewers, but the new generation took the initiative to seek out better value and choice in how they consume TV.
The study points to five factors that are driving the acceleration of cord cutting, including:
Virtual multichannel video programming distributors (vMVPDs) offer a bridge for consumers who want to cut the cord but don't want to miss out on network and live TV programming that traditional pay TV services offer. When consumers become aware that they can stream the same live local channels, including sports, news, reality, and network channels with an electronic programming guide (EPG) and video on demand (VOD) at a reduced price, some of their barriers to cord cutting are removed.
An abundance of high-quality content is available through streaming. Companies who offer subscription VOD services (SVOD) are spending billions on creating and promoting original content.
Viewers are finding value in the ability to watch ad-supported VOD (AVOD). Some 73% of all video streamers in the Roku study watch AVOD, and 45% watch more free TV than any other streaming video option. Many cord cutters don't mind viewing video ads in exchange for viewing free entertainment. In contrast, many traditional linear TV viewers reported in the study that there are too many ads within the content they watch.
Of those surveyed for the study, 74% say streaming is more convenient than pay TV services, and 89% say using a streaming device is very easy.
Increasingly, cable and satellite companies are devoting less effort to trying to retain low-margin video subscribers.
Roku's analysis of the study indicates that 82% of all cord cutters who participated in the study are extremely satisfied with their decision to cut the cord.
Roku conducted its second annual study on the TV household landscape with participation from 7,000 U.S. adults age 18 and older, and 12,000 Roku account-holding U.S. adults age 18 and older.