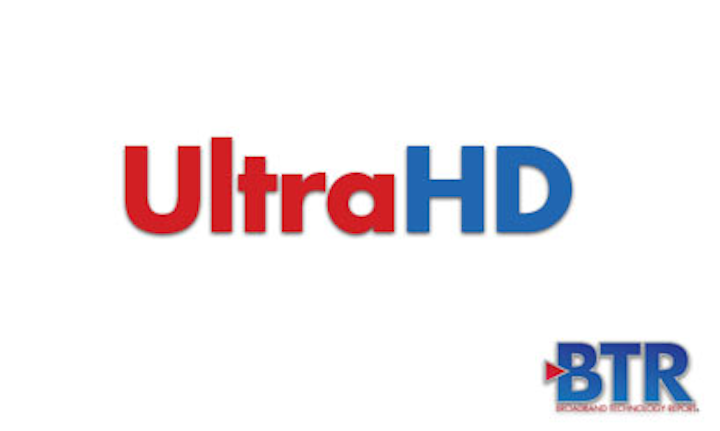 TDS Telecom (NYSE:TDS) plans to deploy an ARRIS (now part of CommScope) Android TV set-top solution for the TDS Cloud TV Platform called TDS TV+. TDS plans to launch the cloud-based, IP video delivery solution later this year, beginning in its cable footprint in central Oregon with BendBroadband, which TDS bought in September 2014.
TDS TV+ is powered by Android TV and features more than 260 linear channels (including 100+ in HD), on-demand content, pay-per-view programming, and on-the-go viewing options with TDS TV Everywhere.
"We turned to ARRIS because we needed a more efficient platform for IP video delivery that combined both managed and un-managed video delivery options. The new platform enables TDS to customize the user experience for different customer segments," said Ken Paker, senior vice president, Information and Network Technologies, and CTO at TDS. "By combining ARRIS' industry-leading technology, services, and experience with Android TV's user interface, designed around content discovery and voice search, TDS can now provide customers with an easy-to-use, application-based video experience."
TDS will use ARRIS' VIP6102W UltraHD IP set-top box, which is designed to provide integration between the set-top, the Cloud TV back office, the TiVo user interface, third-party applications like Netflix, and voice-enabled remote control. ARRIS Professional Services will support the deployment with a customized user experience, integration into the TDS system, and a remote-control firmware upgrade application. The deployment also includes ARRIS' cloud-based ECO Service Management for device management and customer service.
"This is a significant milestone for ARRIS as we deploy our first Android set-top in North America with TDS," said Larry Robinson, senior vice president and segment leader, Customer Premises Equipment, at CommScope. "This suite of customized solutions showcases our portfolio's unmatched versatility and our range of expertise in serving the unique needs of our operator customers as they deliver the future of TV."
ARRIS's VIP6102W platform provides 4K video viewing, is WiFi 5 enabled and Android TV certified, and can also be configured with RDK 3.0 and ARRIS KreaTV software, which provide additional user interface options.