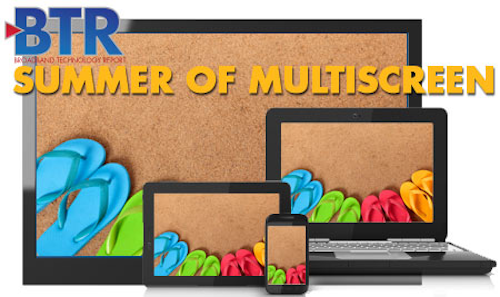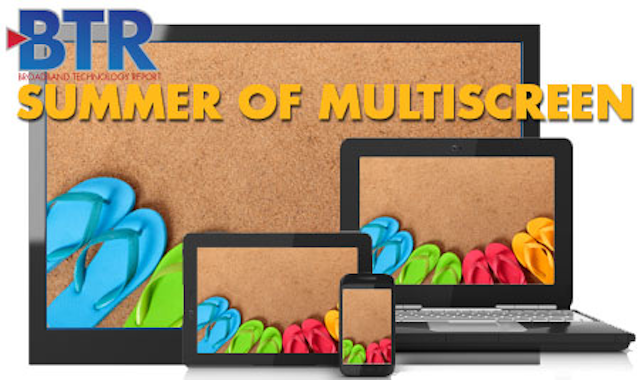 Believe it or not, "The Summer of Multiscreen" isn't just something we dreamed up on our own. It's real, it's big and it's happenin,' in pretty much all dimensions: operator rollouts, subscriber uptake and plenty of vendor activity.
In the latest news on the operator front (as of this writing, anyway),
Comcast is showing off its Xfinity multiscreen service at the FCC's newly launched Technology Experience Center
. The
MSO also teamed up with Skype
in June to offer multiscreen HD video calls.
Time Warner Cable
's iPad app has been up and running for several months and has been getting constant
updates and upgrades
, including
some recent bugs
that the MSO is working hard to eradicate. Comcast's iPad app has also been getting
updates, and has been downloaded more than 2 million times
as of May this year.
Cablevision
's iPad app
has also been doing well
, and
Cox
launched its own
mobile video app
in March.
Other providers are getting in on the act, too.
Netflix recently teamed with Nintendo
to stream content to the game company's handheld consoles, and
Avail-TVN
launched a
managed multiscreen service
in June. At the Cable Show,
TiVo
announced
upgrades to its iPad app
for cable.
Speaking of the Cable Show, you couldn't throw a rock in any direction in Chicago without hitting some sort of multiscreen something. Offerings abounded from vendors including
Alcatel-Lucent
,
Nagra
,
BigBand
,
SeaChange
,
thePlatform
,
This Technology
,
Panache
,
ARRIS
,
RGB
,
Imagine
, and many more.
Multiscreen also figured prominently at other shows and conferences, including NAB, CES, BroadcastAsia, the
SCTE
Canadian Summit, Canitec, ANGA, the SeaChange conference in April and last year's SCTE Cable-Tec Expo. The upcoming IBC show also looks like it'll have a significant multiscreen presence.
So it's safe to say that multiscreen is a bit of a trend, and one that we'll continue watching closely.
Ron Hendrickson is the managing editor for Broadband Technology Report. Contact him at ron@broadbandtechreport.com.