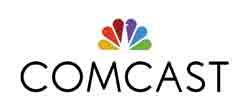 Comcast (NASDAQ:CMCSA) announced a partnership with Philips Lighting (Euronext:LIGHT) under which Xfinity Home customers can manage and control their Philips Hue connected lighting systems through the Xfinity Home mobile app. They can also create automated commands that synchronize their lights with home security and other smart home functions. For instance, customers can automatically turn their lights on or off when they arm their security system when they leave for work, or automatically turn their lights on at dark, so the home appears occupied.
"Our partnership with Philips Lighting advances our commitment to bring our customers best-in-class devices they can trust and easily manage on one, integrated platform - the Xfinity Home platform," said Daniel Herscovici, senior vice president and general manager of Xfinity Home. "With the Philips Hue family of products, our customers can customize their lighting according to their own needs and daily routines. They can also set up simple automated commands, such as turning on the hallway lights when they enter the home and disarm the system."
X1 customers with Xfinity Home service can also use the X1 voice remote to call up many home security and smart home commands, such as to see security camera feeds or to arm and disarm their security systems.