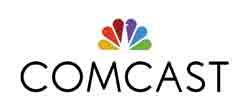 Sunrun (NASDAQ: RUN) and Comcast (NASDAQ: CMCSA) have reached an agreement to expand solar energy adoption through the installation of Sunrun's rooftop solar products. As part of the 40-month agreement, Sunrun will be Comcast's exclusive residential solar energy provider, and Comcast will act as one of Sunrun's strategic partners through marketing campaigns in selected markets.
The agreement succeeds a one-year solar pilot-program in which participating Comcast customers paid little to no money down for 20 years of solar energy at a fixed monthly rate through Sunrun's BrightSave offering. The agreement is intended to enable Comcast to receive fees for new customer leads it generates for Sunrun, and possibly earn a warrant of up to 9.99% of Sunrun's outstanding common shares.
The warrant is earned pro rata once Sunrun installs 30,000 customers under the agreement, and is fully earned if Sunrun installs 60,000 customers under the agreement. Sunrun says it will file an 8-K with the U.S. Securities and Exchange Commission, which will contain details of the warrant agreement.
"We believe the residential solar industry will continue to expand over the next decade as consumers look for more cost-efficient, independent and cleaner alternatives for their energy," said Jon Kaplowitz, Comcast's managing director and GM of new businesses. "By working with Sunrun, Comcast can help customers take more control of the price they pay for energy, save them money and help contribute to cleaner communities."
Comcast customers can currently manage, control and operate several smart home functions, including energy consumption management, with its smart home service, Xfinity Home. Comcast plans to market Sunrun's rooftop solar services to its customers in selected states later this year. Sunrun is currently available in 22 states and the District of Columbia.
According to a 2017 Bloomberg New Energy Finance report, rooftop solar is projected to be one of the fastest growing sectors in the energy industry, nearly tripling in size in the United States by 2025. Year-to-date for 2017, Sunrun has nearly doubled its addressable market.