EU Cable Industry Hits €23.5 Billion
According to IHS Markit (NASDAQ:INFO) and Cable Europe, the European cable industry continued to show steady growth in 2016, increasing ...
Dec 4th, 2017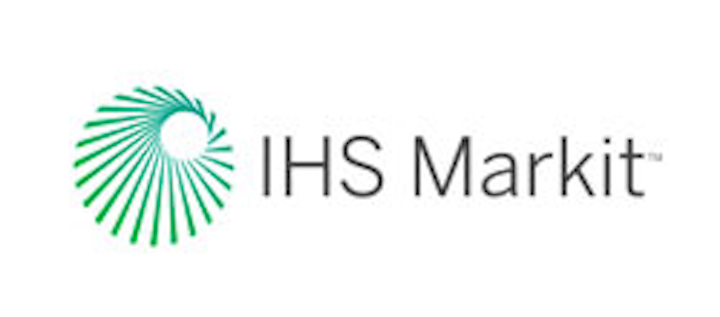 According to IHS Markit (NASDAQ:INFO) and Cable Europe, the European cable industry continued to show steady growth in 2016, increasing 4% from the prior year, to €23.5 billion.
Among the findings:
The number of unique cable homes in the EU continued to climb steadily, reaching 65.1 million - or 30.5% of total TV households - at the end of 2016.
Reflecting trends in consumer behavior, Internet revenue continues to rise, now comprising 34% of western European cable operator revenue.
Germany remained the largest EU market, with more than three times more unique cable homes than the next biggest markets - Romania, the UK and Poland - each of which had just over 5 million unique subscribers, compared to Germany's 18.6 million.
"European cable operators are focused on providing the best services to their customers in what is an increasingly competitive marketplace," said Maria Rua Aguete, executive director for media, service providers and platforms at IHS Markit. "Investments in network upgrades and advanced platforms have already delivered in terms of ARPU and revenue increases, and are set to do so again in the coming years."
For the European cable industry, 2016 again witnessed mergers and acquisitions. In Belgium, Telenet made a €400 million bid for Altice's SFR Belux. In the Nordic region, pay DTT operator Boxer was acquired by Com Hem, in a deal worth €144 million. Spanish cable operator Euskaltel emerged as a significant player, consolidating the Galician operator R, which it acquired in 2015. And Liberty Global's UPC Polska, Poland's largest cable operator, agreed to buy Multimedia Polska for approximately €700 million in cash.
Even some of the smallest cable markets in Europe experienced important developments on the M&A front. A series of transactions saw Estonia's Starman eventually come under the control of the Finnish telco Elisa. Lithuania's Cgates was taken over by Estonian companies Polaris and Com Holding. Meanwhile, Malta's incumbent telco GO secured a majority stake in the Cypriot cable operator Cablenet.
"There's plenty of room for further consolidation in cable, especially in fragmented markets in Central and Eastern Europe," Rua Aguete said.
A number of significant content deals involving cable operators transpired in 2016, the highest profile of these a global partnership agreement between Liberty Global and Netflix, which brought the online subscription video service to cable subscribers across Liberty's footprint. Previously, the U.S. cable company had only offered Netflix to Virgin Media subscribers in the UK.
The marrying of content and ubiquitous access remains a key strategic focus for cable operators, who are connecting more and more customers to DOCSIS 3.0 networks and, eventually, DOCSIS 3.1 and its gigabit speeds. Out-of-home WiFi continues to be an area of investment as well.
"Advanced TV services that cater to users' changing expectations and needs will help operators deliver the best experience for their internet and content offerings," Rua Aguete said. "Next on the horizon are widespread UltraHD service rollouts."