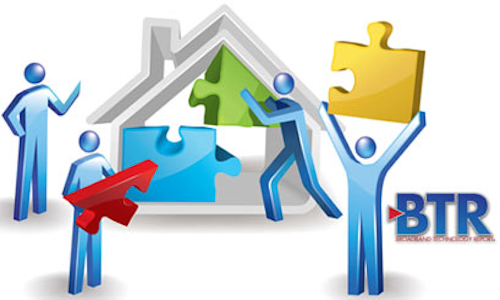 In today's evolving TV landscape, service providers must adapt to meet viewer's demands to consume whatever content they want, wherever and whenever they desire. To address this challenge head on, operators are re-considering their offerings, as well as their technology and operations platforms. If pay TV players can understand and address current trends, such as piracy, the cloud, AI-based analytics and sports OTT streaming, they are well on their way to integrating a business strategy for success.
Knowing the challenges and possibilities that are available is the first step in developing and moving forward with a digital transformation that will meet both today's and tomorrow's evolving demands. The trends listed below are the four areas that service providers should consider in the rapidly changing pay TV space.
Outsmarting content pirates
Streaming video piracy is heavily impacting the media and entertainment (M&E) industry at the worldwide level, and staying ahead of the pirates is necessary to protect high-value content. To do this, players in the M&E space are working to fight and disrupt the growing scale and sophistication of ever-evolving piracy threats. The most significant current threat is to VOD content and premium live sports. To stop pirates at the source, a smart approach is to effectively mark content delivered through set-top boxes or consumer streaming devices in order to be able to trace the source of a leak. This, combined with leveraging anti-piracy services to monitor, track and take down pirate services, has proven to be very effective. This combined approach of forensic watermarking and anti-piracy services, therefore, has become the key to fighting pirates. The latest industry technology innovations to this process include watermarking with very short detection time for pre-release content, as well as linear channel watermarking to enable broadcasters and sports rights owners to identify which affiliate's distribution channel or licensee's TV channel is most often the source of pirated content.
Cloud-based content protection
In today's market, service providers are tasked with the challenge of offering valuable content on different devices. However, this broad variety of devices along with the ever-changing business models make it difficult for providers to keep content secure. With a growing and varied number of piracy threats in this new environment, content protection must be addressed to meet the requirements of the content owners. One part of the solution is to simplify the integration process by ensuring the device security broadly applies to a range of devices. A natural complement to the device simplification is a move to the cloud. In addition to providing an end-to-end, unified and flexible platform for managing all content security requirements, service providers can leverage a cloud-based security platform that elastically scales with the flexibly to deliver the latest security technologies "as-a-service." In doing so, it is possible to deliver on the demands of the viewer and content owners, while also increasing a service provider's bottom line. Moving to the cloud is a win-win-win scenario for all players involved.
Sports OTT streaming
Connecting with fans on any screen, anywhere and anytime is the new standard for the sports industry. This can be challenging for service providers in terms of video delivery performance, operations and reach, but it is possible. The secret to success is a scalable, low-latency streaming technology, which enables sports leagues and teams to deliver an immersive sports OTT fan experience directly to consumers worldwide, and on any device, including Android TV. Delivering live OTT streaming from the action on the field to the user's screen is just the start. In addition to quality video experiences, providing fans with an exciting app and channel-based user experiences that include the live events in combination with various highlights, stats, fantasy sports and more, is a game winner for both fans and operators.
However, when moving forward with delivering fan engagement and optimizing the sports fan viewing experience, content protection of these valuable assets cannot be overlooked. As mentioned above, forensic watermarking technology and anti-piracy services are necessary to fight off pirate streaming services and protect the business models of sports rights holders.
AI-driven data analytics
The old adage "knowledge is power" is only a half-truth in today's media environment. This is because general knowledge does not necessarily include actionable data as part of its definition. While knowledge is obviously important to any successful organization, leveraging real-time, actionable analytics that deliver usable data to address specific business challenges is the true key to success. With the right AI-driven, pay TV data analytics in place, service providers are making better business decisions to improve their bottom line, are taking control of the data that they own, and are creating personalized actions that drive forward monetization, along with subscriber value, content, quality of experience, and targeted advertising. When implemented correctly, data, advanced analytics and AI are automating and improving customer service operations and helping companies optimize the full value and cost of their content portfolio.
With the TV landscape evolving, we are at an unprecedented turning point in the entertainment industry with many opportunities and possibilities to consider. The players that dedicate their business to continuous innovation will be able to evolve with the rapidly changing market and come out stronger than ever. The risk of taking a "wait and see" approach is far too high. Adapting to the new TV environment is an exciting endeavor for those that embrace and act on this change.
Ivan Verbesselt is senior VP of marketing at NAGRA.