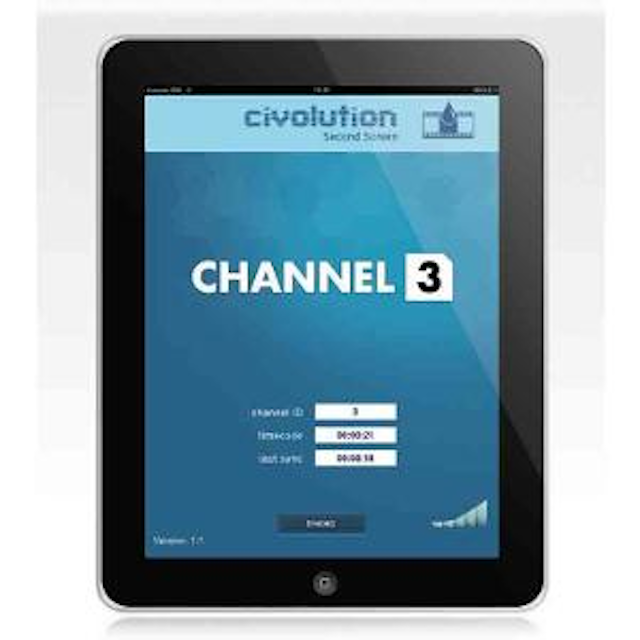 At IBC in September,
Civolution
will introduce to the European market its VideoSync second-screen companion device synchronization solution. It's based on the company's watermarking and fingerprinting technologies, and is designed for accurate and rapid synchronization of interactive content.
Booth demos will include enhanced TV applications and second-screen applications for iOS and Android-based portable devices. The VideoSync is designed for "write once, play anywhere" application models and live broadcast as well as pre-recorded content synchronization.