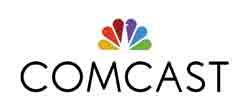 Comcast Wholesale (NASDAQ:CMCSA) has reached an agreement with the NCTC to offer its members the newly upgraded HITS platform. The upgrade transitions the remaining six multiplexes of 64-QAM HITS services to 256-QAM DVB-S2 technology. The upgrade began in late May and is scheduled to run through July.
The centralized HITS platform from Comcast Wholesale has served local and independent cable operators with MPEG-2 content distribution since 1996. Comcast Wholesale offers centralized services and integrated platforms, such as HITS, VOD content distribution, or its new international voice termination services.
Vice President of Comcast Wholesale Leslie Russell said: "We are excited to offer NCTC members a cost-effective solution that supports the majority of consumer premise equipment (CPE) in the field. The upgrade allows cable operators to maximize their existing investments while growing their service offerings to remain competitive."
The 256-QAM DVB-S2 technology is intended to reduce the bandwidth and equipment required for cable operators to provide SD and HD channels. The reclaimed bandwidth and equipment can be used to offer additional advanced services such as VOD or DOCSIS 3.1.