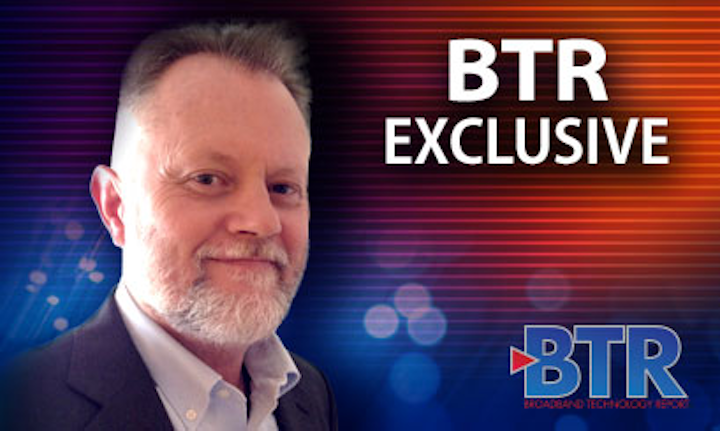 While the cord cutting phenomenon creates headaches for some parts of the video industry, it presents opportunities for others. Over-the-top (OTT) video providers are the most obvious beneficiaries, but some consumer electronics manufacturers are looking to get a piece of the pie as well.
TV antennas, a la the old "rabbit ears" of days gone by, are enjoying a bit of a resurgence of late, starting when over-the-air (OTA) broadcast signals transitioned from analog to digital a few years ago, and more recently to serve consumers who don't subscribe to pay TV. Such users often will pair free OTA broadcast TV (hence the need for the antenna) with OTT subscriptions to meet their video needs.
TV antenna vendor Channel Master is looking to capitalize on this trend. The company has committed $1 million in revenue for its first annual TV Freedom Sales Event, which will run for 20 days beginning July 4. The sale includes several discounted antenna packages and a retail DVR.
"We know that more people are discovering the value of TV antennas every day," said Coty Youtsey, president and CEO of Channel Master. "With an event like this, we are making it a little easier for people to take that first step and give it a try; it's part savings and part education."
At the other end of the tech spectrum are Internet-connected smart TVs, which can directly access streaming video from online sources such as Netflix, Amazon, YouTube, et. al. Coupling a smart TV with an OTA antenna makes for a convenient setup for such viewing.
Recognizing the trend, TV set vendor TCL has partnered with antenna vendor Winegard on a package deal aimed at cord cutters: Buy a smart TV, get a free antenna. Consumers who purchase a TCL S-Series 4K Roku TV on Amazon from July 1-9 can add a Winegard FlatWave Micro Indoor Antenna (FL-2000) into their cart at no cost by entering the code TCLCUTTHECORD.
"Consumers are actively looking for ways to make cutting the cord easier. A Winegard FlatWave Antenna paired with a TCL S-Series 4K Roku TV does just that," said Aaron Luttenegger, Winegard's consumer products national sales manager.
Granted, most research to date indicates that very few people fully cut the cord - "cord shaving," dropping to a cheaper pay TV tier rather than dropping out altogether, is far more common. But as pay TV gets more expensive and satisfaction with it dwindles, cord cutting can be expected to grow. For some businesses, cord cutters will make a dandy little market niche.