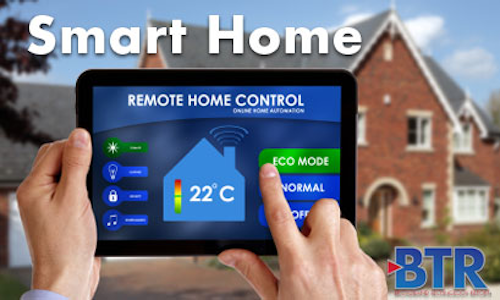 Findings from several research firms indicate that smart home devices are moving into the mainstream with sales rising, prices dropping, and consumers becoming comfortable making purchases from retailers and using home control systems to manage their devices.
For starters, Parks Associates has reported that the annual sales of connected home devices will increase to 442 million units by 2020. The percentage of smart home device owners using a smart speaker to control connected products rose from 17% in 2017 to 37% in 2018.
At least 36% of broadband households in the United States owned at least one smart speaker at the beginning of 2019. Builders are beginning to incorporate strategies that allow them to leverage smart home technologies-from smart home-ready models, to deploying point solutions with voice control, or compete systems with control hubs.
In separate research, Parks said that more than 50% of U.S. broadband households with three or more smart home devices also own a home control system. This is a "tipping point" at which customers want to consolidate control of their devices, Parks says.
"The most easily self-installed devices, such as lighting devices and smart plugs, capture the largest share of retail sales, but as smart home adoption expands, new sales channels can address the demand for more targeted, integrated solutions that interoperate across devices," said Brad Russell, director, connected home, Parks Associates.
Yet, another firm, the NPD Group, has reported that 22% of U.S. Internet households reported owning a smart home device in the fourth quarter of 2018. This is up from 17% during the fourth quarter of 2017. 2018 saw an 18% dollar-sales growth in home automation devices compared to the previous year. The category is expected to reach $2.5 billion by the end of 2019.
NPD's Connected Home Automation Report indicates that smart home device awareness has reached 42% among non-owners. Growth in awareness, however, is slowing, which could indicate that the market is maturing. The largest increase in ownership occurred in the 35-54 age bracket, where it jumped 16-22%. NPD says that the smart home concept is shifting from early adopter to mainstream consumer.
This is playing out in where consumers are buying smart home devices. Out of 5,000 consumers surveyed who own a smart home device, 13% made one smart home purchase through their cable/telco provider, and 27% purchased from home improvement stores. In the smart power and smart lighting categories, 51% and 38% of respondents indicated purchases were made from pure-play online retailers in Q4 2018, up from 38% and 30% a year ago.
Rethink Technology has reported that communications service providers and consumer voice platforms are driving growth in smart homes, but will only control 23.3% of total sales. Retail sales are expected to account for 76.7% of total device additions.
Specifically, smart home device sales are expected to reach 356.3 million units annually by 2024, and there are expected to be 80.2 million total smart homes. The devices are expected to vary in price and capabilities. One example is the plummet in pricing for colored LED lights and for in-home surveillance cameras. Rethink believes that every smart home device is "at risk" of being replaced by a cheaper rival and that lower per-device prices will help overall adoption. Retailers like Amazon and eBay will "flood" the market with cheap devices, Rethink says, which will be used in less mission-critical smart home roles, like lights and sensors.
"Smart home devices have already reached the point where they can be casually plucked off the shelf during a weekly grocery shopping trip, and it is this price point that is going to drive volume," Rethink said.
Previously, Rethink published research that indicated how communications service providers (CSPs) could embrace the consumer voice platforms from the likes of Google and Amazon to offer smart home as a service (SHaaS) packages. However, Rethink says that the CSPs have missed the opportunity to create their own smart home platforms and compete in a market where the consumer offerings are the bulk of shipments.