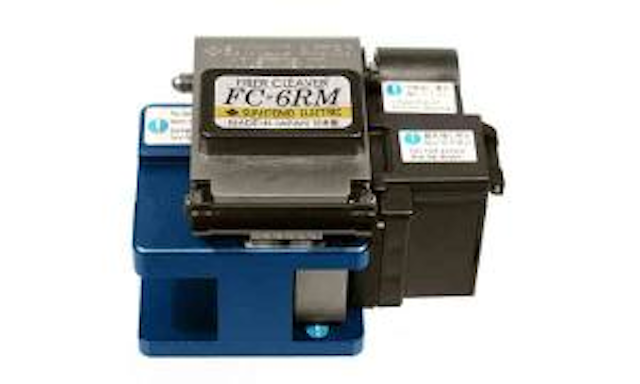 Sumitomo Electric Lightwave
has introduced two new fiber cleavers with automatic blade rotation. The FC-6RM-C fiber cleaver is intended for cleaves of one to 12 fibers for use in fusion splicing, field termination, and other applications. The FC-6RS is intended for single fiber applications. Both units are designed to eliminate the process of height and blade rotation adjustments.
Sumitomo's patent pending technology automatically rotates the cleaver blade during use for cleaves in a two-step process designed to prevent double scoring of fibers. Both cleavers are designed for initial capacity of 48,000 consecutive cleaves with no adjustments and maximum life of the cleaver blade of 144,000 cleaves after making factory height adjustments.
The FC-6RM-C cleaver includes a scrap collector, and the FC-6RS is available with or without a scrap collector. Both feature user selectable blade rotation options. The cleavers are designed for a typical cleave angle of less than 0.5 degrees and are intended for splicing both single-mode and multimode optical fibers.