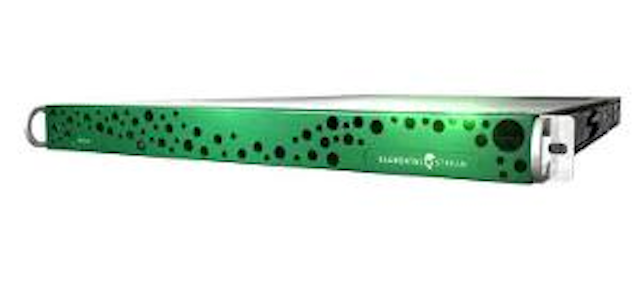 At the Cable Show,
Elemental Technologies
is launching Elemental Stream, a video processing system designed to segment, package and secure live and on-demand content for multiscreen delivery. It can be positioned at the core encoding location or as an integral part of the content delivery infrastructure.
Stream is designed to reduce bandwidth requirements for multi-bitrate video across a CDN and to manage content preparation at the edge of the network without the need for re-encoding. It's designed to produce content in a single encoded video format and apply specific DRM and adaptive bitrate formats at the time of distribution.
It supports closed captioning and subtitle conversion, includes
SCTE
35 advertising triggers, and packages video in
Apple
HLS,
Adobe
Dynamic Streaming,
Microsoft
Smooth Streaming and MPEG-DASH. It's also designed to apply content protection such as Microsoft PlayReady,
Verimatrix
VCAS and
Motorola
SecureMedia.