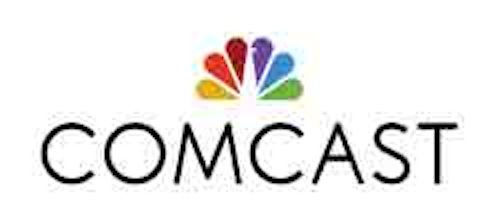 Comcast Business (NASDAQ:CMCSA) has launched its dedicated Ethernet connection in Silverstein Eye Centers Arena in Kansas City to deliver improved Internet and voice services to the venue. 1 Gbps symmetrical bandwidth will support WiFi throughout the arena for both fan use and electronic ticketing scanners.
"We are embarking on an exciting time at the arena, and the upgrades underway to modernize our facility will play a major role in reinforcing Silverstein Eye Centers Arena as the premier destination for sports and entertainment," said Larry Hovick, arena general manager. "Not only are we kicking off a new season with the Kansas City Mavericks, but we're also celebrating the arena's 10th anniversary, a milestone made more special by the enhancements to our facility. We value Comcast Business' partnership in bringing these celebrations to life and helping create a venue where patrons can connect and share memorable experiences."
Silverstein Eye Centers Arena is host to a variety of sports, entertainment and recreational events with year-round concerts and hockey, soccer and indoor football games for home teams such as the Kansas City Mavericks, Comets and Phantoms. The arena will continue to unveil new features as these seasons progress and event rosters fill up over the next several months.
"Our team prides itself on the ability to tap into the specific needs of customers of all sizes, scaling our services to create efficient and productive solutions for Fortune 500 company headquarters, bustling arenas and local small business alike," said Kalyn Hove, vice president of business services at Comcast Business. "We're pleased to do just that at Silverstein Eye Centers Arena and be a part of this transformative time for the venue by supporting its vision for a world-class fan experience rooted in connectivity and convenience."
In other Comcast Business news, the company won the Enterprise Application of the Year for Hospitality award from the Metro Ethernet Forum (MEF) for its Ethernet services at San Francisco's Hotel VIA. Award winners were recognized at the MEF18 global networking event held last week in Los Angeles, California.
"We're honored to be recognized as a leader in so many categories by the MEF. Every day, companies across the country rely on our solutions and our gig-speed network to power their success and growth," said Kevin O'Toole, senior vice president, Comcast Business. "With Comcast Business Ethernet, Hotel VIA gained greater bandwidth, faster service and the necessary support to confidently manage the needs of their diverse clientele. We celebrate and share this recognition from the MEF with the Hotel VIA team and look forward to serving their needs for many years to come."
Comcast Business equipped Hotel VIA with a MEF CE 2.0 Certified 5 Gbps Ethernet Dedicated Internet service to power a passive optical LAN throughout the hotel property.
Judges for the 2018 MEF Awards include global and regional senior analysts from ACG Research, ATLANTIC-ACM, Battle Green Research, Dell'Oro, Frost & Sullivan, Futuriom, IHS Markit, Ovum, and Vertical Systems, along with independent judges.