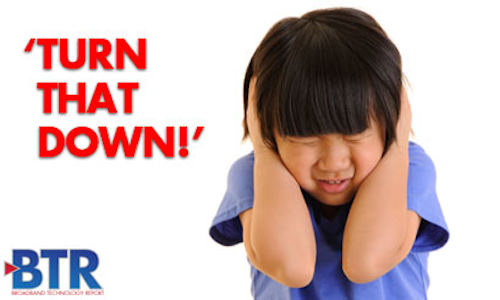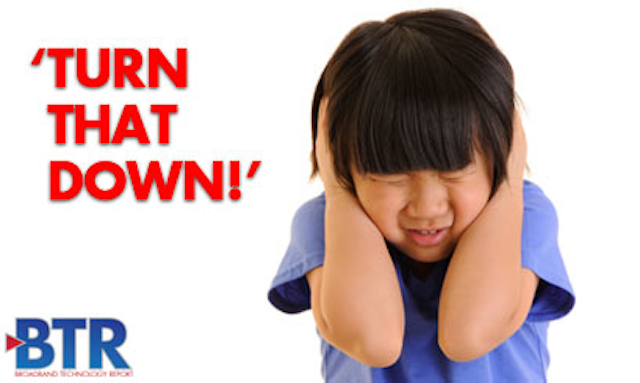 The Commercial Advertisement Loudness Mitigation Act, which aims to equalize the audio levels between programming and commercials, will take effect on Dec. 13. The cable industry - which will bear much of the burden of carrying out its requirements - is ramping up to put the appropriate hardware and software in place.
Even though the deadline is approaching, there still is much of a wait-and-see attitude. "Operators still are in the process of determining exactly what their response is and what investment they have to make," said Mitch Askenas, the director of business development for
Miranda Technologies
(TSE:MT)
. "They tell us that they are in various stages of working it through."
The bottom line is that the gear is available, and installing it is not a huge challenge. In some cases, satisfying the CALM Act - as it is almost universally referred to - will rely on software upgrades to monitoring and analysis gear that already is in use. In other cases, new equipment will be deployed by operators. In general, the CALM requirements are satisfied between the ad insertion and encryption equipment in the headend.
The fact that the requirements are not draconian and that everything seems to be more or less under control does not mean that there are not serious questions in play. Indeed, the sense is that the CALM situation is a minor version of EAS-CAP, in which important questions and possible tweaks by the FCC are occurring right up to the deadline for implementation.
In the CALM case, the questions refer to whether cable operators will be responsible both for monitoring and equalizing loudness levels on individual channels and across the channel lineup or if they have no responsibility for channels in which they don't insert advertisements. The good news is that the difference between monitoring and monitoring/equalizing usually comes in the form of software upgrades to existing equipment, vendors say.
The details of where cable operators' responsibilities begin and end still are a bit cloudy less than five months before equipment has to be deployed and operating. The legislation seems to apply "to all operators whether they have direct control on the audio loudness but are passing the audio through their facility along with additional inserted content," wrote Michael Waidson, a
Tektronix
video product line application engineer, in an email. "There are still some open questions on how and who should monitor the stream throughout its progress to the end consumer, but there is currently no definitive answer."
The best bet at this point in time is that operators will have full responsibility for monitoring and correcting on channels in which they insert advertising and will have to prove appropriate entry and exit loudness levels for the programming that they don't touch.
Triveni
has four products that can be used for CALM purposes. The MT40 analyzer has had CALM capabilities since last year, said Ralph Bachofen,
Triveni's
vice president of sales and marketing. The company's remote monitoring probes will add CALM functionality this quarter. In addition, the RM40 CALM and the Ultra CALM are standalone CALM monitoring devices.
Miranda's
Axino line comes with the ability to monitor in a channel-to-channel and intra-channel scenario. Askenas said the product can be used as a standalone monitoring system and upgraded via software download to proactively handle loudness problems.
Blonder Tongue
(NYSEAMEX:BDR)
caters to the tier 2 and 3 operators and private cable systems serving gated communities, hospitals and other insular populations. It offers this market the CALMTones MICM modulator. The device, according to Director of Marketing and Product Management Arash Bahri, is an automatic gain control device that creates an output that is flat range regardless of the input. It has no monitoring or control capabilities, he said.
Volicon
offers the Observer Scout line. Andrew Sachs, the company's vice president of product management, said the product "marries" loudness measurements with audio and video. In essence, the product identifies loudness peaks that go beyond a set norm. The audio and video at these points can be seen. It can quickly be determined if the spike in loudness occurred during a commercial or regular programming and, if necessary, corrective equalization can be applied.
Tektronix:
The vendor's Sentry product enables monitoring and logging of loudness level and dialnorm value for each channel for 60 days to create a trend line. This allows the operator to determine the compliance of each of the channels and, if necessary, to take corrective measures.
The genesis of the entire CALM experience is a public perception that they commercials are unfairly and uncomfortably loud. For that reason, the technical explanations that a blasting commercial is the fault of the program originator and not the operator is unlikely to make a difference.
Perception and responding quickly are more important than being able to blame the program originator - even if that blame is correctly assessed. "I think operators are OK in most of their work flows," Volicon's Sachs said in reference to the processes of finding and fixing problems. "[But] if people call and complain, the FCC will hairpin the complaint to you, and you will have to show that you are not wrong. Even though they may be right, they have to have equipment to respond to the complaint. That's the piece I don't know if the cable guys are ready for."
Carl Weinschenk is the Senior Editor of Broadband Technology Report. Reach him at carl@broadbandtechreport.com.