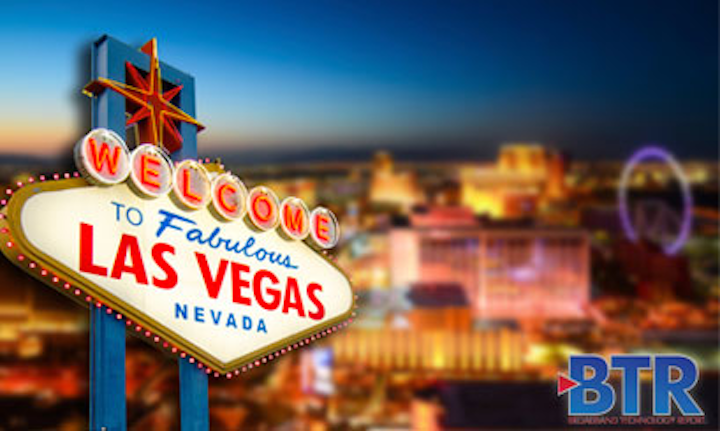 Cox Business will support longtime partner Wynn Las Vegas in its forthcoming convention center expansion, slated to open in February 2020, with increased connectivity.
The business services expansion more than doubles the rentable meeting and convention space at Wynn and Encore by adding 300,000 new rentable square feet, raising the total to 560,000 rentable square feet across 57 flexible meeting rooms, a 20,000-square-foot outdoor pavilion with 20,000-square-foot adjacent lawn, and four ballrooms.
The two-level expansion offers views of the resort's new 18-hole golf course, Wynn's indoor-outdoor design approach, catering, and sustainability programs. Like the existing event space, the expansion is powered by 100% renewable energy sourced and delivered directly from the 160-acre Wynn Solar Facility and on-site rooftop solar panels.
Since the resort's debut in April 2005, Cox Business and Hospitality Network have powered the Wynn and Encore meeting and convention space by providing managed WiFi services, as well as dedicated high-speed Internet and wireless capabilities.
Cox Business currently services Wynn and Encore and will nearly double the Cisco access points (APs) and Cisco Wireless Switches on the property to cover the entire convention center.
"It's imperative that guests to our convention space have a dedicated and dependable online experience, from presentations to personal device connectivity. Partnering with Cox Business has allowed us to confidently offer that experience consistently through the years," said Chris Flatt, EVP of Hotel Sales at Wynn Las Vegas.
"As tourism and business development continues to expand in southern Nevada, Cox Business continues to be a driving force enabling that progress. It's our goal to create a more connected Strip, allowing guests of Wynn and Encore to have the best online experience possible while visiting any part of the resort," said Derrick Hill, vice president at Cox Business Las Vegas. "By furthering our over decade-long relationship with Wynn and Encore, we continue to provide visitors with the fast and reliable connectivity that they expect from these five-star resorts."