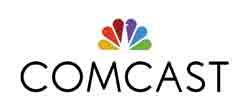 In California, Comcast (NASDAQ:CMCSA) is launching a new feature in the XFINITY My Account app called "Tech ETA" to give customers an estimated 30-minute window for when a technician will arrive for scheduled service.
"We know that our customers' time is valuable," said Hank Fore, regional senior vice president of Comcast's California Region. "We want to help them better plan their day when they have an appointment scheduled. We're giving our customers more convenient mobile and digital ways to interact with us - we want to fit into their lives and not the other way around."
Tech ETA is designed to show when the technician is en route and has arrived at the customer's home. Customers can see the tech's name and photo, so they know exactly who to expect at their door.
Comcast has also narrowed its appointment windows from 4 hours to 2 hours. In 2016, Comcast says, it achieved a 97% on-time arrival rate. If the tech is late, Comcast credits the customer's account with $20.
Texas Southern University deployment
In other Comcast news, the company's business services arm is providing Ethernet services to Texas Southern University in Houston to support online learning, improve campus-wide communications, and strengthen network access, mobile device management and security.
The Comcast Business network reaches nearly 40 buildings on TSU's 150-acre campus with a 10 Gbps Ethernet Dedicated Internet connection.
"The improved bandwidth is a signification expansion of the campus' network connectivity," said Michael Boone, director of IT enterprise infrastructure at TSU. "We're now able to enhance WiFi and mobility solutions for students by building administrative platforms that use private and public cloud, web-based solutions for curriculum hosting, recruiting, emergency notification and Microsoft Office 365."
Founded in 1927, TSU has approximately 1,400 faculty and staff, and 9,000 students.