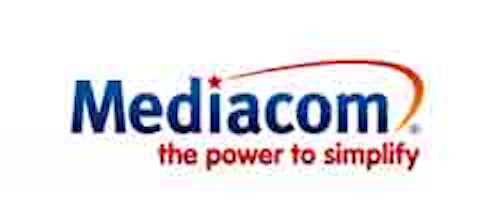 Mediacom Communications has selected the hosted version of ARRIS' (NASDAQ:ARRS) WiFi solution to deliver WiFi and other services beyond the home in multiple cities.
The hosted solution leverages Mediacom's existing wireless infrastructure to deliver new public WiFi services at scale. It integrates all of Mediacom's wireless assets into a single, centrally managed WiFi network - offering subscribers single sign-on WiFi roaming within Mediacom's footprint, and potentially beyond. The system allows guests to sign on to the network using a text-based sign-in. The ARRIS Carrier Class Service Provider WiFi Solution is also designed to serve small-medium business, hospitality, education, venue and other vertical markets.
"ARRIS's WiFi technology and expertise is enabling us to address the demand for carrier-grade wireless services in our key markets," said JR Walden, SVP Technology, CTO, Mediacom. "By hosting this solution for us, ARRIS is giving Mediacom the freedom to scale to new customers and services at our own pace, without having to make big investments in new infrastructure."
"Our collaboration with Mediacom is facilitating a new era of growth by building strategically on top of their existing network to broaden their WiFi service offerings," said Dan Whalen, president, Network & Cloud, ARRIS. "This deployment showcases premium wireless access point technology by Ruckus as well as the advantage of ARRIS's hosted solutions in minimizing capital expenditures while accelerating time-to-market with new services. Our partnership combines Mediacom's networks and our technology to allow Mediacom to extend its influence beyond traditional markets and support new verticals."
Mediacom will also have access to products from ARRIS's partners, including Ruckus, Aptilo Networks and Benu Networks.