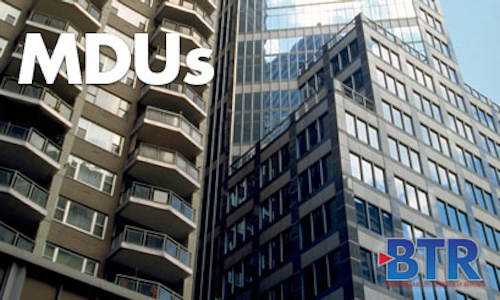 Broadband is not just for millennials. Comcast's (NASDAQ:CMCSA) Xfinity Communities recently signed a deal to provide advanced network solutions to Fox Run Retirement Community, an Erickson Living property in Novi, MI.
Fox Run is a 108-acre campus with 1,230 residents who enjoy activities and clubs and shopping on the community's Main Street, which offers banking services, a grocery store and pharmacy. There also is a TV studio where the seniors can produce their own programming.
Xfinity will offer high-speed Internet, TV, voice, WiFi and the next-generation video capabilities of the X1 platform. WiFi and video will be available not only in the residences, but also in clubhouses and common areas.
"A number of surveys (have shown) the Internet is now the No. 1 amenity in the multifamily space …. It has become No. 1 over parking spaces, gyms (etc.). It is the center of what we do in our lives," said Mike Slovin, VP Xfinity Communities. He noted that recent research by Xfinity indicated that approximately 87% of respondents said technology plays an extremely important role in satisfaction.
There are certain applications that prove particularly useful for seniors. The voice remote, for example, takes the complexity out of surfing, Slovin said. And some older folks might not be able to see the screen well enough to read the details. Xfinity has a talking guide that will read off the results of a search.
"We try to provide value (across) three areas: network, entertainment and service," Slovin said. "We try to adjust the features that come out of (our products) to the audience …. (We) mirror the life stages of our customers and leverage features that might help them use the products and services."
One of the things that has been surprising about the senior community has been the use of WiFi outside the home. While Xfinity Communities has found that more than 50% of WiFi is used within the residences, there is still a significant amount being used in the community spaces.
"We are seeing residents going to the coffee shop or the park and taking advantage of hotspots. Traffic is offloaded so they don't have to pay for (traffic) on their cell phone bill. We see a lot more of that usage. It is more consistent with the rest of our markets than we expected," Slovin said.
Each gateway includes a hotspot so that guests also may take advantage of the WiFi without having to receive a resident's password. Within the home, the visitor would be prompted to login as a guest, just like in a common area.
Fox Run, like many Xfinity communities, will have a dedicated community account representative. Calls in a senior residence tend to differ slightly from an apartment building dominated by millennials. They center more on how to use a particular feature, where the younger residents want to drill down deeper.
"Across all ages (however), the theme is that residents are trying to figure out how to take control of the content," Slovin said.