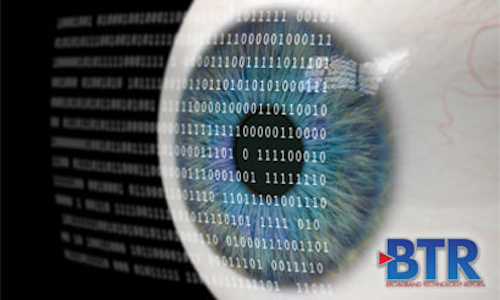 The big industry headlines in the mainstream news revolve around the large carriers - the Comcasts of the country. But the smaller tier 2 guys are doing similar things - upgrading networks, offering new services and merging with one another. Gigabit Internet has been across all sized operators, but let's take a look at some of the other types of things smaller operators have been doing during the first half of 2017.
Cable ONE (NYSE:CABO) got a new COO this month. Michael Bowker, the company's SVP and chief sales and marketing officer, earned the promotion and now reports to Julie Laulis, Cable ONE's president and CEO. Bowker has been with the operator since 1999.
Cable ONE also completed its acquisition of NewWave Communications, for $735 million cash. The combined company now serves more than 1.2 million primary service units in 21 states. The service area includes non-metropolitan markets in such states as Arkansas, Illinois, Indiana, Louisiana, Mississippi, Missouri and Texas.
On the WiFi front, Cable ONE launched WiFi ONE, which will use signal mapping software to help eliminate dead zones and buffering within the customer premises. Offered technology solutions include multi-user, multiple-input, multiple-output (MIMO) technology delivered via N or AC radios and MoCA extenders.
Atlantic Broadband made similar WiFi upgrades to its home and small business service, using wireless mesh access points from AirTies, video stream prioritization, WiFi noise cancelling, and connection steering and a customer app for home network monitoring and management.
Midco announced that it will use Concurrent's suite of CDN products, including Storage, Origin and Edge, which can ingest, host, distribute, and stream video content to any device at any time, over any network. The latest version of the Concurrent platform includes an integrated architecture built on a Linux foundation and a range of features and workloads for live video, VOD and cloud DVR. It offers RestartTV, a suite of time-shift options such as Pause Live TV and Catch-Up TV. Midco has been delivering on-demand movies and TV for a decade, but wants to upgrade these services and reach IP-based devices like PCs, smartphones and tablets.
Midco has been busy this spring. In addition to multiscreen, the company announced that it has completed its acquisition of the WOW! cable system in the Lawrence, KS, area. This deal, first announced in October, added 30,000 customers to Midco's base of 350,000. It includes residential and business services as well as Channel 6, the only local broadcaster in Lawrence.
In other Midco news, the company has been building. It will break ground on a tier III data center in Fargo during the second quarter of 2017. It will be a 16,000-square-foot facility that can expand to up to 44,000 square feet. It will host, store and monitor data services for regional and local business customers. The facility will be available for business customers who need a partial rack, single rack or multiple rack rentals. Private, customizable suites or cage space will also be available. And Midco has completed its 22,000-square-foot headquarters facility in Rapid City, SD, which will integrate staff and operations into one building.
Midco also is working to upgrade its VOD system to SeaChange International's (NASDAQ:SEAC) Adrenalin multiscreen-capable software platform. The operator has been using SeaChange's Axiom platform. The upgrade will allow Midco to maintain its strategy of centralized on-demand operations over its existing HFC network, while paving the way for on-demand service expansion to subscribers' mobile phones, tablets and other IP-based viewing devices. Midco also will deploy SeaChange's AssetFlow content management software for automated management of the lifecycle of on-demand content.
Wave Broadband joined RCN and Grande Communications under the ownership of global private equity firm TPG Capital to create the country's sixth largest cable operator. TPG closed on its acquisition of RCN and Grande in February and has ponied up $2.36 billion for Wave. RCN and Grande serve the East Coast, Chicago and Texas. Wave adds markets in the northwest and West Coast, including those in the Seattle area served by CascadeLink, and those in the greater Longview, WA, and Clatskanie, OR, areas served by Cascade Networks. Wave recently bought those two companies.
As for Buckeye, the company announced it is deploying back office systems from CSG International (NASDAQ:CSGS), including revenue and customer management solutions. Buckeye will use a variety of solutions from CSG, including the Advanced Convergent Platform revenue management platform, call center suite, and print and mail services for customer invoicing. CSG will convert customers from Buckeye's existing systems using a purpose-built conversion process. Buckeye serves more than 170,000 residential and commercial subscribers across northwest Ohio and southeast Michigan.