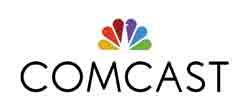 Comcast (NASDAQ:CMCSA) says its Internet Essentials low-income broadband adoption program has now connected more than 4 million low-income Americans, in 1 million households, to high-speed Internet service at home. Florida is second to California with the most connected households in the country, having connected more than 120,000 low-income households.
The company also announced three program upgrades:
For the fourth time in six years, Comcast will increase the program's Internet service speeds, this time from 10 Mbps downstream and 1 Mbps upstream to up to 15/2 Mbps.
Internet Essentials customers will now receive 40 hours of free out-of-home WiFi access per month to the company's network of 18 million Xfinity WiFi hotspots. The roaming WiFi access is in addition to the free in-home WiFi Internet Essentials customers currently have.
Comcast is also expanding its pilot program for low-income senior citizens from five cities and metropolitan areas to 12, including today in Miami-Dade County, FL.
"When we started this program six years ago, we never imagined 4 million low-income Americans would benefit from it," said David L. Cohen, senior executive vice president and chief diversity officer at Comcast. "We also never would have reached this milestone without our many dedicated nonprofit partners, elected officials, educators, employees and advocates who were all united by the belief that the Internet is essential, not only to compete in the 21st century economy, but also to be connected to loved ones and the world. While this milestone is a wonderful moment to celebrate, it also inspires all of us to keep going to connect even more families to all that the Internet has to offer for education, jobs, healthcare, news, information, and entertainment."
Internet Essentials is intended to address each of the three major barriers to broadband adoption - digital literacy, access to computer equipment and affordable Internet service. The program provides Internet service for $9.95 a month plus tax; the option to purchase an Internet-ready computer for less than $150; and multiple options to access free digital literacy training in print, online and in person.