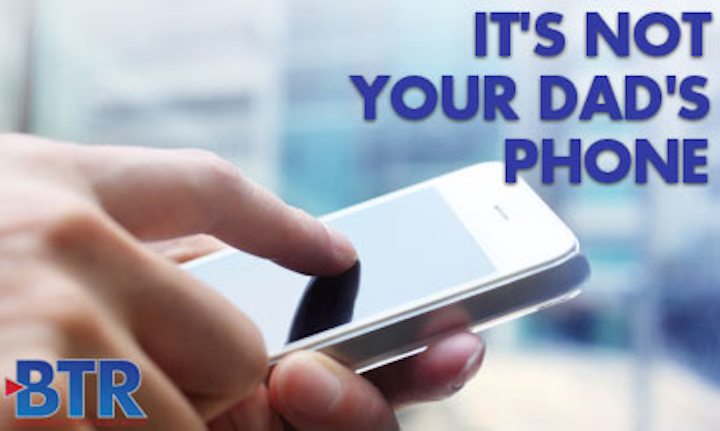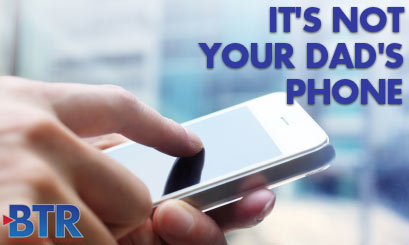 Next to the high-tech flash-bang innovations that have been occurring in the
video
realm -
multiscreen
, whole-home
DVR
and social TV applications, to name a few - home
phone service
still seems pretty mild-mannered and straightforward.
Over the last several months, however, a few cable operators have made announcements that they promise will take home phone service to the next level.
Time Warner Cable
(NYSE:
TWC
) is saying things like, "We believe in challenging the status quo," and
Comcast
(NASDAQ:
CMCSA
) is talking about "reinventing" home phone service by making it more mobile, for example.
This last statement actually seems like an oxymoron, right? Home service, by definition, is tied to none other than the home. That implies something that is stationary and downright, well ... not mobile.
But, with Comcast's new
Xfinity Voice 2go
, customers can use an iPhone, Android device, iPad or iPod touch to make calls or text for free from their home phone number. It utilizes a specialized app and the customer's
WiFi
service or public WiFi hotspots. Each home can be assigned up to four virtual numbers so that each user can have his or her own.
The result is a home phone service with features and functionality that normally are reserved for smartphones, Fraser Stenhouse, director of product development and management for Comcast, blogged recently.
"Also, Voice 2go can help customers save money," Stenhouse wrote. "For instance, with personal phone numbers, you can provide teens with their own phone number, and using advanced call forwarding, a family member can use an iPod touch to make/receive calls, eliminating the need to subscribe to an additional monthly cellular plan."
Since launching the service a few months ago, Comcast reports it is "very pleased with customer reaction to date." For the moment Voice 2go is available only to new phone subscribers.
"(This) provides a great way for us to test the product for scale before offering it broadly to our more than 9 million existing Xfinity voice customers," said Debbie Frey, senior manager of corporate communications for Comcast, noting that the company will be more forthcoming on plans for expanding the service "soon."
The announcement of Voice 2G came on the heels of the news that Comcast,
Bright House Networks
,
Cox Communications
, and TWC will share their more than 50,000 hotspots, which currently are in the New York City tri-state area, Los Angeles, Tampa, Orlando and Philadelphia, under the moniker CableWiFi. There also are plans to grow this number and reach into other cities.
Beginning of a Landline Revolution?
As for Time Warner Cable changing the status quo regarding home phone service, the company recently announced
VoiceZone Connect and VoiceZone on TV
, which will allow subscribers to manage their incoming calls and home phone features from a computer, mobile device, or the TV set.
While watching a program, for example, the viewer can see when a call is coming in and use the remote to send it directly to voicemail. The show can be paused to allow time for playback of the message through the TV set or to return the call. Another option would be to silence the phone for the duration of the program so that no more interruptions occur.
On the computer or mobile phone, the subscriber can access a visual list of voicemails, for example, to skip right to the important ones, send the voicemails to email, set distinctive ringtones, or even send a call in progress to another phone. All this is part of an ongoing effort to make landlines smarter, said TWC's Dr. Ingrid Simunic, who oversees residential phone and wireless product management.
"In the age of mobile phones, people tell us they expect more from their home phone, they expect more features that give them control over who they communicate with and how and when. It is important that we make landlines smarter," Simunic said during a video interview at this year's Cable Show.
Whatever the cable operators are doing with home phone service, subscribers seem to be satisfied, according to the
J.D. Power and Associates
"
2012 U.S. Residential Telephone Customer Satisfaction Study
." Cable operators topped the list in each of the four regions:
Cablevision
's (NYSE:
CVC
) Optimum Voice in the East, Bright House Networks in the South,
WOW!
in the North Central region, and Cox in the West.
Monta Monaco Hernon is a free-lance writer. She can be reached at mcmhern@yahoo.com.