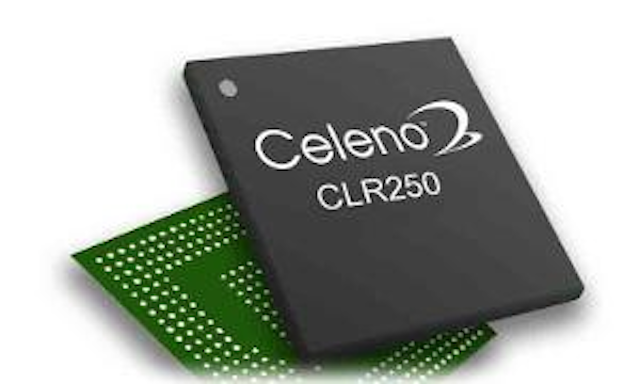 At IBC in Amsterdam,
Celeno Communications
announced the CLR250 3x3 450 Mbps WiFi/USB chip. The CLR250 is designed to provide service providers and OEMs with a video-grade WiFi solution and USB-based architecture to help monetize and accelerate the adoption of IP-based video services. Powered by Celeno's video-grade OptimizAIR technology, the new solution is now available for set-top boxes and media players with wireless connectivity.
In other Celeno news, the company announced a collaboration with
Sigma Designs
to promote the delivery of wireless connectivity to set-top boxes and connected media players. Under the deal, Celeno's CLR250 silicon and software has been pre-integrated and tested with Sigma's SMP8652 and the SMP8670 media processors.