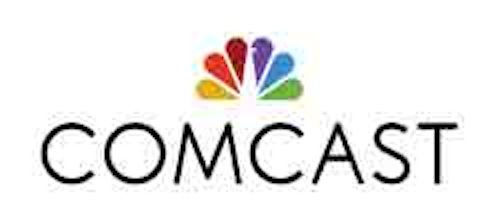 Comcast (NASDAQ:CMCSA) is upgrading its residential and business networks and services in the Twin Cities. Scheduled upgrades include enhancements to the X1 video platform, the addition of more than 1,400 metro-wide Xfinity public outdoor WiFi hotspots, customer service improvements, and a $15 million investment by Twin Cities Comcast Business.
Live X1 in-home streaming is now available to Comcast's Twin Cities customers, who can now access their entire video lineup and Xfinity On Demand content on any connected device in their homes. Later this year, Comcast plans to launch Cloud DVR.
Comcast has launched Xfinity On Campus in the Twin Cities, which is intended to let college students watch live TV and on-demand content on their IP-enabled devices, including laptops, tablets and smartphones, while on campus. The service, which is included with room and board for students living in on-campus housing, is already available at dozens of college campuses across the country.
For the 2016 Olympics broadcast in Rio, Comcast's X1 platform will combine live TV, online streaming and on-demand content, athlete profiles, up-to-the minute stats, and a personalized viewer experience in one integrated NBC Olympics dashboard.
Comcast is adding more than 1,400 public outdoor WiFi hotspots in high-traffic locations such as public parks and recreation areas, retail locations and transit stops. Xfinity Wi-Fi will be available for unlimited use by Comcast customers; non-customers can use the service on a free- and fee-based scale. All locations are planned to be completed by the end of 2016.
Scheduled customer service improvements include:
Simpler billing statements
Online self-help tools and apps available via computers, tablets or smartphones
On-time tech appointments, backed by $20 off the customer's next bill if the tech is late, plus Tech ETA to let customers know when the technician is 30 minutes away and monitor their progress
Streamlining call center processes and policies to minimize call transfers
Hiring 5,500 U.S.-based customer service employees, including 400 in the Twin Cities
In the next two years, Comcast Business plans to invest up to $15 million in Twin Cities area network expansions. Projects planned for completion in 2016 include parts of Bloomington, downtown Minneapolis, Brooklyn Park, Blaine and Eden Prairie.