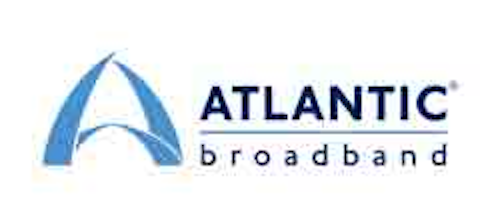 Atlantic Broadband has launched TiVo's (NASDAQ:TIVO) Experience 4 platform and IP-based video on demand (VOD) technology from SeaChange International (NASDAQ:SEAC). The TiVo entertainment platform features a new user interface (UI) with improved navigation, personalized viewing recommendations and a remote with conversational voice control.
The new voice remote is designed to provide fast, accurate results of searched-for programs, even when only part of a title or a key word is spoken. Content also is searchable across multiple sources, including live TV, DVR recordings, on-demand and OTT apps, including Netflix. TiVo Experience 4 also allows customers to access content on multiple screens - TVs, smartphones, tablets and more - both in-home and on the go.
Other features include:
SmartBar - A new search feature connects customers to what they are most likely to watch at a given time of day or day of the week.
My Shows List - Contains categories to help customers locate shows and recordings, such as "Kids," that can be personalized and saved.
QuickView - Gives customers a sneak-peak at their favorite channels, other tuners, the SmartBar or a mini-guide that lets customers browse the program guide one channel at a time without leaving full-screen TV.
"The new experience is not only visually beautiful, but will transform the TV experience for our customers," said Heather McCallion, vice president of products and programming for Atlantic Broadband. "Sophisticated, advanced technology powers the new interface, but it's amazingly simple to use and will make it easier for customers to find and enjoy the shows they love to watch. We are pleased to bring this major product enhancement to Atlantic Broadband's markets as we continue to innovate on behalf of the customers we serve."
"Consumers today have access to more TV content than ever before, but finding it requires multiple devices and varying content sources. TiVo Experience 4 brings it all together and gets you to your favorite shows faster than ever before, while learning what you like to watch," said Michael Hawkey, senior vice president and general manager, user experience, at TiVo. "Combined with a visually rich onscreen user experience, TiVo Experience 4 provides an intuitive and powerful entertainment experience that we're sure Atlantic Broadband customers will love."
In conjunction with the launch of TiVo Experience 4, Atlantic Broadband has introduced an IP-based VOD platform powered by SeaChange. The platform is intended to increase the number of on-demand choices, while delivering the content to customers on the viewing device of their choice.
"We are proud that our cBridge Adrenalin solution is an integral element of Atlantic Broadband's innovative platform," said Mark Tubinis, senior vice president of strategy at SeaChange. "Atlantic Broadband's multi-vendor integration and focus on personalization are in complete alignment with our open, personalized vision for video's future."
TiVo Experience 4 and IP VOD enhancements are scheduled to launch this week in Atlantic Broadband's Connecticut, New Hampshire and Maine service areas, and in its other markets by year's end.