International Briefs, Sept. 7, 2018
A roundup of vendor and operator news from around the globe. Today's edition focuses on Europe.
Sep 7th, 2018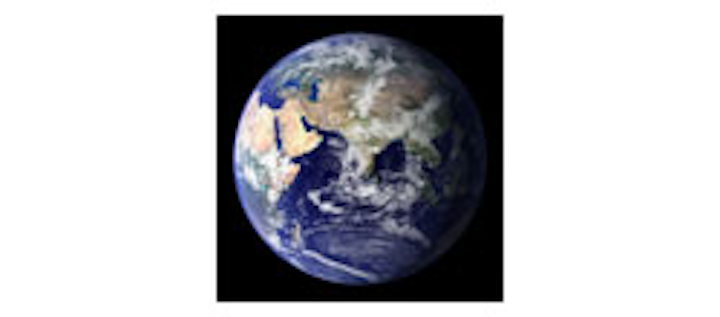 A roundup of vendor and operator news from around the globe. Today's edition focuses on Europe.
Poland
Liberty Global (NASDAQ:LBTYA) has launched a gigabit broadband service in Warsaw for its UPC Poland customers. Warsaw is the second European city to launch the service, following a similar roll-out in Bochum, Germany, in May. The service is based on DOCSIS 3.1 and Liberty Global's Gigabit Connect Box, which was developed in-house by the company's Technology & Innovation team.
The new service also features "Smart WiFi" software, which resides inside the Gigabit Connect Box. It facilitates the use of more than 10 WiFi antennae in an adaptive way to manage the connection between Liberty Global's fiber-based network and each of the connected devices in customers' homes.
France
Paris-based satellite operator Eutelsat Communications has selected NAGRA's OpenTV Signature Edition user experience for its Eutelsat CIRRUS, a new video service for satellite and OTT. The solution was customized for Eutelsat to meet the needs of the hybrid satellite/OTT Eutelsat CIRRUS offering. CIRRUS is available "as a service" to Eutelsat TV broadband customers. The announcement also marks the first deployment of an integrated OpenTV Signature Edition.
Germany
Sky Deutschland has selected Witbe to automate the analysis and testing of its UltraHD/4K Sky set-top boxes. The operator plans to use Witbe Video Robots and the proprietary algorithm Witbe VQ-MOS (Video Quality - Mean Opinion Score rating) to analyze the video quality of Sky's set-top-boxes continuously during the software development phases.
Witbe Video Robots are designed to automatically test and measure the video quality delivered to end-users in real time and to verify the availability, performance, and integrity of the video services provided on the Sky set-tops.
Cyprus
Cyprus-based Cablenet is using OpenVault's CommsPlus and Rating & Charging modules to improve user experiences by adopting a communication notification system and a usage management tool.
CommsPlus provides Cablenet customer service representatives and subscribers with subscriber usage details as well as automated e-mail notification to subscribers when they approach/cross thresholds. The Rating & Charging module is intended to enable Cablenet to perform usage-based billing rating; manage quotas and subscriber HSD usage; deploy flexible service product/packages; and provide optimal bandwidth service for both average and power-users alike.
Andorra
Andorra Telecom is expanding the footprint of its IPTV service and launching a new video offering using Viaccess-Orca's TV Platform and DRM solutions. The deployment is intended to enable Andorra Telecom to securely deliver live and VOD content including advanced services such as live VOD, catchup TV, start-over TV, and NPVR to subscribers in multiple places.
VO will also provide Andorra Telecom with system integration and professional services.
Greece
castLabs has partnered with Zappware to provide an end-to-end video delivery solution for WIND VISION, a new multiscreen TV service by WIND Hellas in Greece with both Android TV and Netflix.
The deployment leverages Zappware's cloud-based back office technology and user interface alongside castLabs' PRESTOplay video player SDKs and DRMtoday multi-DRM licensing service.