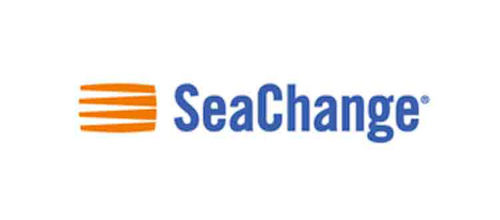 SeaChange International (NASDAQ:SEAC) has launched cView user experience (UX) software, intended to let pay TV operators and video service providers quickly spin up new offerings across a range of viewer devices. cView is the endpoint software element of the company's cFlow portfolio of video management solutions.
SeaChange cView is designed to let pay TV operators continue serving their set-top-box subscriber base with minimal disruption, while adding IP-enabled multiscreen services to retain and add new subscribers. It is designed to support a gradual, viewer-driven migration from traditional set-top platforms to enhanced services offered on newer hybrid and OTT-enabled TV devices, such as Apple TV and those powered by Android TV, with the ability to bridge the two. cView provides a consistent user interface (UI) and UX across devices with a common, branded experience.
cView also supports Android Operator Tier (AOT) to let pay TV providers serve their branded experience directly from the launch screen. AOT also supports a Google environment, including an app store, notifications, and Google Assistant.
"Our customers across the globe face a common risk and shared opportunity inherent in the migration to multiscreen/IP-empowered video experiences. cView supports a broad range of platforms, so it offers the opportunity to migrate their subscribers and enhance their network incrementally, with minimal risk." said Marek Kielczewski, SeaChange CTO. "With cView, and its support for Android Operator Tier, we aim to enable service providers to improve their services for existing STB-oriented subscribers, while offering capabilities that appeal to an increasingly mobile viewership."
SeaChange will be demonstrating cView and its other video solutions at IBC in Amsterdam.