'Altice-in-One'
Altice USA (NYSE:ATUS) has unveiled Altice One, a cloud-based in-home connectivity platform. Altice One provides personalized all-in-one ...
Nov 3rd, 2017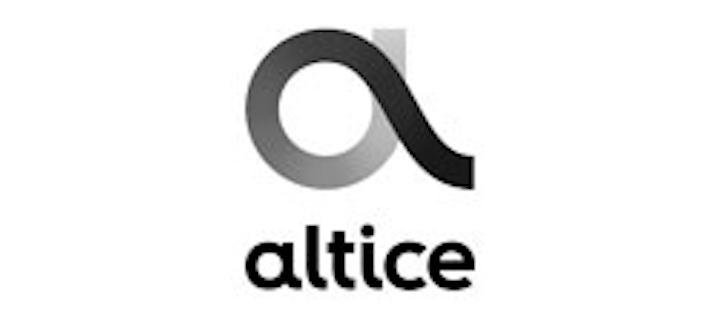 Altice USA (NYSE:ATUS) has unveiled Altice One, a cloud-based in-home connectivity platform. Altice One provides personalized all-in-one video, broadband, WiFi and phone with features such as access to apps, voice search and more in a home hub that replaces the traditional cable box, modem and router.
Altice One includes integrated access to live TV, video on demand (VOD), apps such as YouTube and Pandora, cloud DVR recordings and WiFi connectivity. It also provides navigation across traditional video and OTT (over-the-top) services both in and out of the home. The video aspects of the service have been developed in conjunction with Altice Labs, Altice's global research and development arm.
Dexter Goei, Altice USA chairman and CEO, said: "We live in a world where content and technology are converging at a fast pace, and Altice One provides the experience, entertainment and connectivity that consumers are looking for today. Altice One is just the beginning of a new, better and simple experience for Altice's Optimum and Suddenlink customers as we look to become the connected home provider of choice now and into the future. Less than two years after acquiring Cablevision and Suddenlink, we're thrilled to bring this new service to market for our customers and reinforce our ongoing commitment to continuous innovation in the U.S."
Altice One, which has been in customer trials, is scheduled to launch in select areas of Long Island next week, and to roll out across the Altice USA footprint in the coming months.
Video features include a non-line of sight voice-activated remote control, "My Picks" section, restart, cloud DVR, picture-in-picture, UltraHD/4K, OTT app integration, a TV Everywhere app, and a graphical user interface with enhanced guide.
Connectivity within the home is provided via Altice One Minis, small set-tops that service additional TVs in the home with the same user interface as Altice One. Each Mini can also act as a WiFi extender. Voice calling features include caller ID on the TV screen, call forwarding, remote calling, voicemail, call blocking and do not disturb options.
Altice has also more than tripled its Internet speeds in its Optimum footprint, now offering broadband speeds of up to 400 Mbps for residential customers and 450 Mbps for business customers. The company has also expanded gigabit broadband service to more than 60% of its Suddenlink footprint. Altice is currently building a 10 Gbps-capable fiber-to-the-home (FTTH) network across all of its Optimum footprint and part of its Suddenlink footprint and expects to reach 1 million homes constructed by year-end 2018.