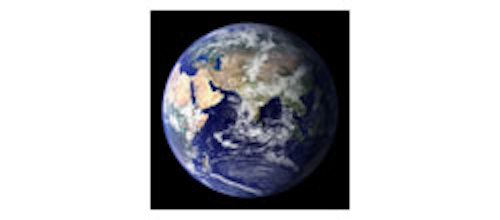 A roundup of vendor and operator news from around the globe. Today's edition includes Asia-Pacific (APAC), Latin America (LATAM), Europe, and the Middle East/North Africa (MENA).
Japan
SiTune, a manufacturer of RF and mixed signal semiconductors and silicon tuners for triple-play, satellite and terrestrial/cable receivers, has tested its tuners for 8K UltraHD satellite video in line with Japan's new ISDB-S3 standard. The R&S SLG satellite load generator from Rohde & Schwarz generated the ISDB-S3 signals. In the interoperability test, the SiTune STN6528 tuner successfully received and demodulated the ISDB-S3 signal. The SiTune STN6528 tuner was operated as a plug-in board on an SC1501 demodulator evaluation board from Socionext.
In preparation for the 2020 Olympic Games in Tokyo, the Japanese broadcasting world is getting ready for 8K UHDTV. In 2018, public broadcaster NHK will roll out the ISDB-S3 standard. By the second quarter of 2018, SiTune plans to start mass production of the STN6528 tuner. Production samples are available now.
Malaysia
Accedo has worked with SportsFix to deliver a dedicated over-the-top (OTT) sports live streaming service in Asia.
SportsFix was launched in Malaysia in August this year and offers both live and VOD content via mobile and mobile web to millions of fans who do not have easy access to sports content. Currently available via mobile web and by Q1 2018 additionally on iOS and Android, SportsFix is using Accedo One Insight to analyze usage and engagement metrics across those platforms.
Panama
Cable Onda in Panama is upgrading its DWDM backbone network infrastructure with packet optical transport technology from Coriant. The Coriant solution, delivered in collaboration with local partner Grupo Comtel, is intended to enable Cable Onda to cost-efficiently meet growing demand for service capacity while ensuring a superior broadband experience for its residential and business customers.
The deployment includes Coriant's 7100 Nano Packet Optical Transport Platform, Pluggable Optical Layer, Transcend Software Suite and Transport Network Management System.
France, Poland
Orange has chosen AirTies Wireless Networks' in-home WiFi solutions for its subscribers in France and Poland. The deployment of AirTies' mesh-ready devices is intended to enable Orange to improve in-home WiFi performance and support streaming video and Internet service throughout subscribers' homes.
In France, Orange is using AirTies' Air 4920 wireless extenders as an available accessory to complement Orange's Livebox, which combines 4K/UltraHD video and dual-band WiFi. In Poland, Orange is using multiple AirTies Air 4920 Mesh Extenders placed around the home to create a mesh network for whole-home Internet coverage.
Ireland
Liberty Global (NASDAQ:LBTYA) subsidiary Virgin Media is using Nuance Communications' (NASDAQ:NUAN) Dragon TV voice control technology for its Virgin Media TV Anywhere App in Ireland. The solution is designed to let users search and access films and TV channels by simply clicking the microphone icon in the app and speaking into their smartphone microphone. The new service launched in Ireland in late September and is available to all customers with a Virgin TV package and Android/iOS device.
Dragon TV uses natural language understanding to create an interface that listens and responds. It supports both embedded and cloud-based voice technologies for integration within set top-boxes, remote controls and multiscreen applications, giving service providers the ability to create customized experiences. The solution can recognize and speak thousands of show titles, programs, movies, genres and content and is customizable across more than 40 languages.
Israel
YES, a direct broadcast satellite (DBS) video provider in Israel, is using Harmonic's (NASDAQ:HLIT) software-based Electra encoding platform for its new live UltraHD channel. Leveraging the HEVC video codec, Harmonic's Electra system allows YES to deliver UltraHD-HDR linear video content to more than 1 million subscribers.
The deployment of Harmonic's Electra VS solution is intended to help YES input and encode live UHD SDI and IP streams. The deployment also includes Harmonic's ProStream X video stream processor for DVB- CSAV3 encryption and NMX network management.
Germany
TDG Germany, owned by Deutsche Telekom Group, has deployed a set-top box using Zenterio OS middleware as part of Deutsche Telekom Group's strategy to harmonize set-top client software across all of its operations in Germany, Hungary, Greece, Romania and Croatia. The new 4K Entertain TV set-top supports third-party apps such as YouTube and Netflix, live IPTV up to 4K, VOD, bandwidth and resource management, parental controls, interactivity with companion devices, and data collection and monitoring capabilities.
Zenterio OS is an independent, open, software-based operating system for interactive TV with technology that separates software from hardware.