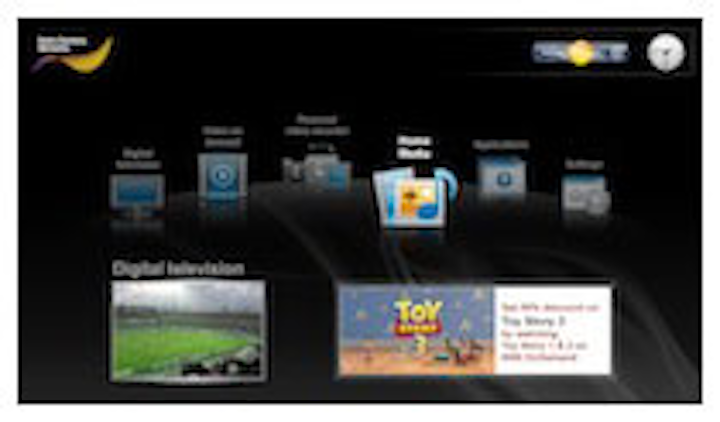 Nokia Siemens Goes Multi-Screen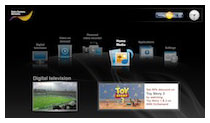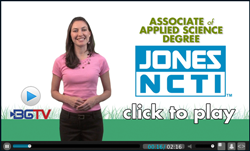 At TelcoTV in Las Vegas,
Nokia Siemens Networks
featured its Ubiquity Multiscreen TV Platform. As traditional broadcast TV and web content converge into a single offering, it is critical that these services be delivered to any device, at any location, using a common, adaptable client interface.
The Ubiquity platform is designed to provide a seamless and high-quality TV and Internet experience, supporting features from HDTV to accelerated 3D user interface animation. Functions include social online-networking, content sharing and web-enhanced TV content, all within one subscription and bill. The platform enables users to experience content on any device over any network.
Latens Tightens Up Multi-Screen Viewing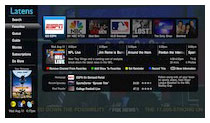 At TelcoTV in Las Vegas,
Latens
(
www.latens.com
) showcased its ECO UI5 middleware with its Over-The-Top (OTT) Video Portal on PC, set-top and iPad.
ECO middleware is designed to enable a complete viewing experience to all screens in the home, to work across all network types, and be deployed in all regions and languages. The ECO system incorporates Latens CAS/DRM to ensure that all content is secure and available across all devices including PC, iPad, mobile devices and multiple set-top boxes. It also scales to allow an operator to increase or modify the feature portfolio. ECO with pre-integrated CAS is also available in a federated model allowing operators to franchise their IPTV services.
Key features include broadcast broadband video, DVR, remote DVR, DLNA enabled services, Internet applications for TV, home networking and more.

RGB Gets Adaptive with Three Screens
At TelcoTV in Las Vegas,
RGB Networks
(
www.rgbnetworks.com
) launched its new TransAct Packager, the latest component of the company's three-screen portfolio to enable video service providers to deliver programming to TV sets, PCs and mobile devices.
Adaptive streaming technologies — including Apple HTTP Live Streaming, Microsoft Smooth Streaming and Adobe HTTP Dynamic Streaming — combined with advanced DRM encryption, have fundamentally changed the way video service providers can choose to deliver content to users. TransAct Packager works by ingesting transcoded streams and then utilizes adaptive streaming capabilities to package and stream video to content delivery networks (CDN), origin servers, and end-user devices.
The TransAct Packager is initially available on RGB's 1RU Application Media Server (AMS) or as software that can be installed on standard server hardware such as blade servers. With RGB's TransAct Packager, Video Multiprocessing Gateway (VMG) and TransAct Transcoder, video service providers can integrate products into a complete three-screen delivery platform.
Mariner Updates xVu with Remote Management
Mariner
's (
www.marinerpartners.com
) xVu Release 4, the company's IPTV service monitoring solution, now supports the Microsoft Mediaroom 2.0 platform as well as remote set-top box access to allow for remote reboot, remote channel change and a new application to manage the customer's account. Release 4 made its debut at TelcoTV in Las Vegas.
The new release also features full integration with Microsoft Mediaroom, bringing early issues detection and targeted corrective action to Mediaroom service providers. Release 4 also introduces the latest application to the xVu family, AccountVu, used by Mediaroom operators for managing the customer's account information such as purchases, service pack management, password management and PVR recording management.
VeEX Adds Return Sweep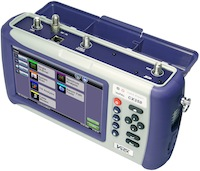 VeEX
(
www.veexinc.com
) added return path sweep capability to its CX350, CX380 and CX180R CATV products. Both CX350 and CX380 field portable analyzers equipped with upstream generator are designed to initiate a sweep test from a field test point (hub, node) and synchronize with a companion CX380 portable or CX180R rackmount analyzer located in the headend. The headend analyzer in turn transmits the received sweep level data back to the field devices using IP communication over Ethernet or UMTS connections or other Internet-enabled networks. The Remote View option that facilitates the field view of headend upstream measurements also enables field technicians to view return path ingress measurements performed at the headend for DOCSIS 3.0 troubleshooting.
Artel Launches Multi-Format Signal Generator and Test Module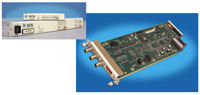 Artel
's (
www.artel.com
) DLT710 is designed as a low cost multi-format 3G-SDI capable signal generator and test module. It's a DL4000-based module designed for simple, automatic link verification of all serial digital video formats.
The module functions as both a signal generator and functional test monitor for 3G-SDI, HD-SDI, SD-SDI, DVB-ASI and ATSC formats and is intended for verification of single or multi-format video links. It can generate and verify both compressed and uncompressed video formats along with automatically sequencing through all pre-selected formats. In less than five minutes, users can verify as operational a circuit supporting 3G-SDI, HD-SDI, SD SDI, DVB-ASI and ATSC. Used in conjunction with DL-Manager, the module will log CRC and EDH errors, loss of video, plus other errors and activities. It is compatible with any DL4000 platform chassis and can be packaged in a ruggedized travel case along with the DL4100 single slot chassis.
JDSU Adds MPLS-TP Analysis and Verificatio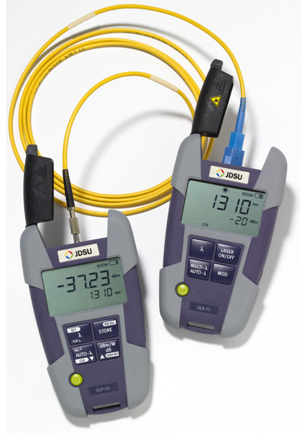 JDSU
(
www.jdsu.com
) added an advanced level of analysis and verification for MPLS-TP services to its T-BERD/MTS-6000A and T-BERD/MTS-8000 MSAM. MPLS-TP, an emerging Layer 2 packet-based transport technology that directs and carries data from one network node to the next, is critical to the successful deployment of carrier Ethernet services driven by LTE, IP video, and mobile backhaul.
The JDSU software upgrade is designed to provide a cost-effective method for verifying the installation of MPLS-TP services.
Features include:



Verifies SLA QoS metrics by generating and analyzing full line rate MPLS-TP data traffic up to 10 Gbps



Supports MPLS-TP OAM in compliance with both ITU-T pre-standard G.8114 and IETF draft MPLS-TP OAM based on Y.1731



Generates and monitors OAM messages at pseudowire, label switched path (LSP), and section layer



Includes continuity check, loopback, and alarm indication signal



Performs real-time simultaneous OAM testing with background traffic generation emulating real MPLS-TP network operation



Bluelight Intros Handheld All-In-One Network Tester

Bluelight Technology
's (
www.bluelighttec.com
) BlueScope BL6000A is an all-in-one, multiprotocol network test and measurement solution. It's a lightweight, handheld device that combines Ethernet (1 GigE and 10 GigE), SONET/SDH (up to 10G), optical transport network (OTN) (up to ODU-2F), and Fibre Channel (up to 10x) testing in a single platform.
Its user interface architecture includes both a touch-screen-enabled GUI and an integrated keypad for data entry. It is based on open architectures for both software and hardware to enable future expansion as test and measurement needs change.
It includes standard connections to support 10GbE (XFP), optic1000 BASE-SX/LX/ZX, and 100 FX and copper 10/100/1000 BASE-T. Results and analysis are accessible via an integrated file management system that enables saving test results, log files, screen captures, and packet captures directly to a portable memory device using the USB port. The USB port also provides a mechanism for future software changes and/or upgrades, which can also be performed via an FTP connection.
EXFO Launches Handheld CWDM Tester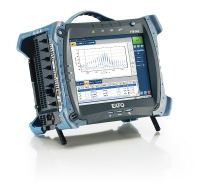 EXFO
's (
www.exfo.com
) FOT-5200 CWDM Channel Analyzer is designed for the installation, maintenance and repair of any CWDM network, and is specifically intended for mobile backhaul activation for telcos and cable TV operators.
Coupled with usability and speed enhancements, the FOT-5200 is designed to increase field technicians' day-to-day efficiency for network testing and activation. The low-cost optical spectrum analyzer alternative delivers an integrated broadband power meter and loss tester without a complicated interface. It provides plug-and-play usability, displaying accurate results in bar graphs and tables. In addition, it allows users to save and download data through USB connection.