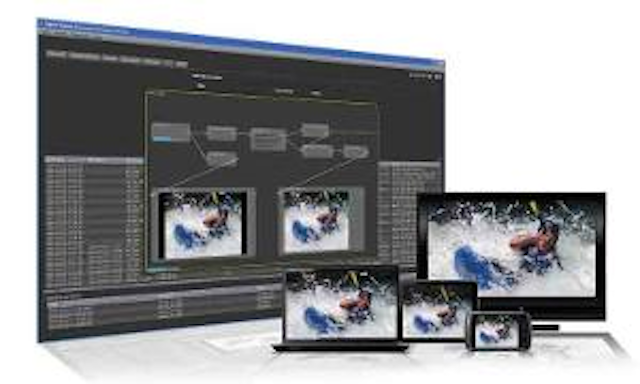 At the 2012 NAB Show,
Digital Rapids
will be highlighting its multiscreen and streaming video portfolio.
The company's Transcode Manager 2.0 is the next generation of its automated media file transcoding software, designed for transcoding applications from production and archive to multiscreen distribution. Built on the new Kayak technology platform, new features in version 2.0 include adaptive, logic-driven process automation with metadata support; visual workflow design tools; and scalability with on-demand deployment.
The new StreamZ Live Broadcast hybrid live encoder combines multiscreen output with features for broadcast, cable, telco and satellite TV operations. StreamZ Live Broadcast features simultaneous H.264 or MPEG-2 encoding for traditional TV applications and multi-format encoding -- including adaptive bitrate streaming -- for delivery to devices including mobile phones, tablets, PCs, IPTV and over-the-top (OTT) services.