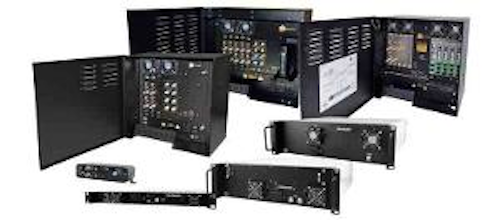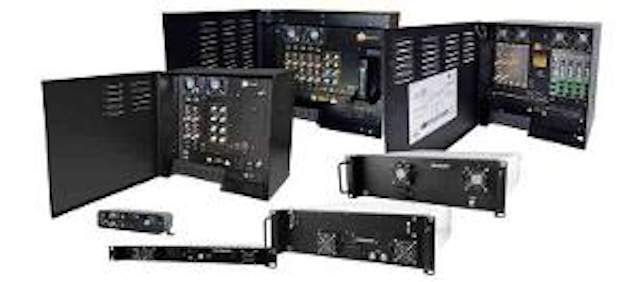 At IBC 2012 in Amsterdam,
ATX Networks
will be showcasing a number of solutions, including a new content streamer for the hospitality market, encoding and transmission gear, IP/analog converters, and a multiscreen transcoding platform.
ATX's DigiStream HD file/local content streamer is intended to deliver local and pre-generated content to all digital TVs in a hospitality environment. It's designed to deliver live local content as well as pre-generated video and graphical content in HD/SD, MPEG-2/H.264 to all digital TVs in a hospitality property in QAM or IP-based format. Video or graphical content files can be uploaded locally or remotely and set to play out at desired times/days using the built-in scheduler. It also features a customizable EPG.
The company has also expanded the capabilities of its DigiVu and DVIS multichannel encoding and transmisison platforms. Both lines now incorporate an option for HD MPEG2/H.264 encoding and an RJ45/SFP-based IP output interface. It's intended for local content insertion, content backhaul, and headend encoding/transmission in either RF or IP-based formats.
ATX has expanded its UCrypt bulk content transition product line to include a product offering that allows operators to transition content from IP to analog on a bulk basis. The 3RU UCrypt IP2A is designed to subscribe to 20 SD/HD clear or encrypted MPEG2 or H.264 multicast streams on the IP network, convert them to PAL or NTSC, and output them on user defined frequencies. It also features remote management and monitoring.
The company's VersAtive encoding/transcoding platform is intended for encoding/transcoding or packetization for multiscreen adaptive streaming or traditional encode/transcode functions. It can be configured as a standalone device or to work as part of a cluster of VersAtive devices. The platform can support IP, HD/SD-SDI, HDMI, component or composite inputs and can encode H.264/MPEG-2 SD/HD or transcode H.264 to MPEG-2/MPEG-2 to H.264 SD/HD. It can also incorporate DRM.