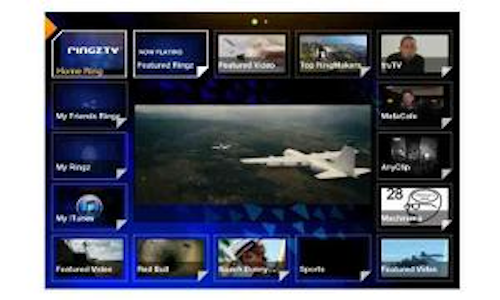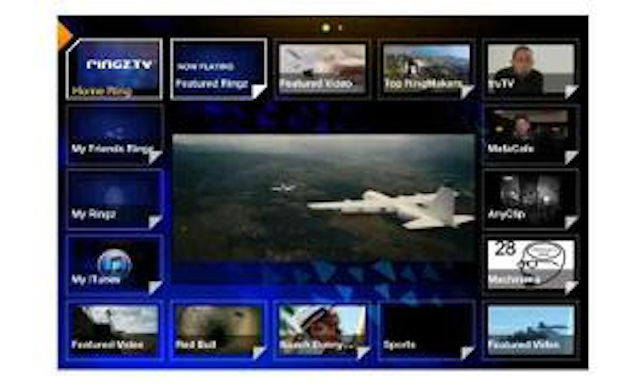 Ringz
has introduced an iPhone app for mobile video viewers. The app is free to consumers and is used to gather feedback and optimize the company's white-labeled social TV platform, which it licenses to media player and TV device manufacturers, media owners, and IPTV, cable and satellite operators for use as customer-branded, ad-supported content discovery, social TV, EPG, and VOD apps and services.
The personal entertainment app organizes video streams into linked rings of ad-supported, user-selectable channels. Users tap to preview a channel, or double-tap to open a new ring of related channels. Pinching a preview zooms the video full-screen, where
Ringz
channels auto-play like linear TV until the user changes channels. Selecting Apple Airplay wirelessly projects Ringz onto big-screen TVs.