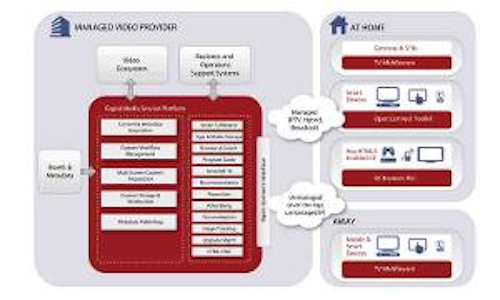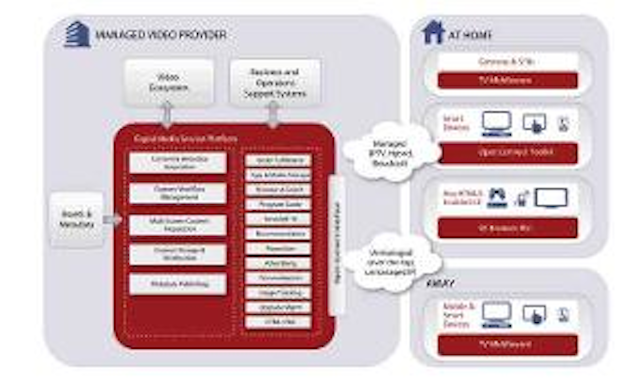 At IBC 2012,
Espial
(TSE:
ESP
) will showcase the latest developments to its range of multiscreen video solutions for pay TV operators. A live demonstration will focus on introducing and managing multiscreen TV services on mobile devices, gateways, set-top boxes, and smart TVs.
The company will also run an MPEG DASH demo on its MediaBase content delivery platform. Video content will be streamed from the Espial MediaBase platform to multiscreen devices, including tablets, utilizing MPEG DASH as the streaming protocol.
The Espial Media Service Platform is a headend system designed to let operators create, introduce, manage, and monetize a multiscreen user experience. Capabilities include service customization, content protection, and cross-device use-case support. It can be customized to support TV Everywhere services by market segments based on region, language, and other requirements to tailor TV channel lineups, pricing models, movies, and services including linear TV, VOD, time-shift TV, DVR, and pay-per-view.
Also on display at IBC will be Espial MediaBase, an on-demand video platform designed to support live TV streaming, time-shifting, network PVR and VOD. It supports Apple HLS, Microsoft Smooth Streaming and MPEG DASH. It's available in several new configurations, such as origin servers, Internet servers, and unified servers and also includes a CDN engine.