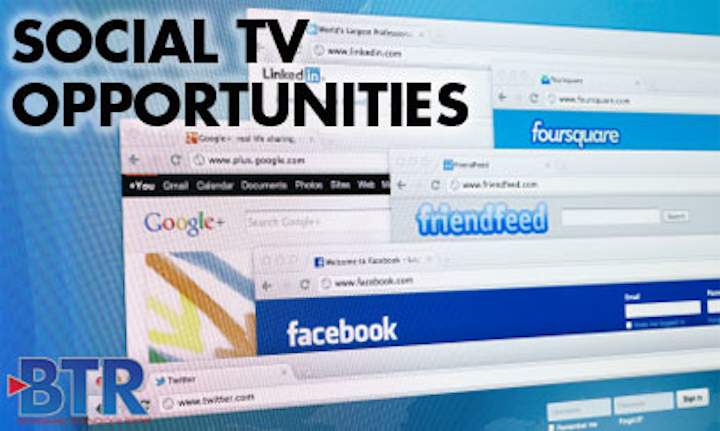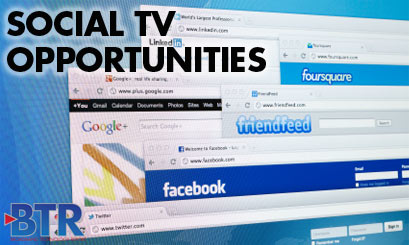 Nearly half of 16- to 24-year-olds use social media or e-mail while watching television to chat about the program, according to a recent study by
Deloitte
. The opportunity the
second screen
provides for engaging the consumer is changing the traditional model where cable operators manage available
video
content, said Alex Terpstra, CEO of
Civolution
.
With automatic content recognition (ACR) and synchronization, the viewer can be presented on their handheld device or via a connected TV with relevant enhanced content, social media apps, or advertising. This gives others - including advertisers, studios or broadcasters, for example - the opportunity to create experiences for the consumer, Terpstra said.
Yet, operators still have the advantage of a relationship with viewers via the subscription. "(So) it is likely that operators and broadcasters will start to work together more closely to bring the best second screen opportunity," Terpstra said.
Technologically speaking, ACR can be done two ways: digital audio watermarking and digital fingerprinting. With the first, a tag with information like the program ID, channel ID and time code, is inserted into the audio content. Software in the client device (laptop, smartphone, etc.) essentially listens to the sound of the TV set and, thanks to the watermark, triggers frame accurate events on the second screen.
Since the data is embedded in the audio, it is persistent. "Wherever the content goes, whenever it is played back, the content watermark is still there," Terpstra said.
Audio-based synching also is scalable. "If you have a successful second screen strategy ... there could be millions of people using the second screen experiences at a time," Terpstra said.
The other ACR technology, digital fingerprinting, identifies unique characteristics in audio and video and compares them to a reference database. Since the content itself is untouched, legacy content can be recognized. But there has to be a server online for the fingerprint matching.
"This has an impact on scalability," Terpstra said. "It can be done, but for just synching second screen applications, watermarking is more efficient."
Fingerprinting, however, does have its place in the ACR realm, particularly with connected TVs, Terpstra said. With a real-time database, the content available on TV could be traced and made accessible for matching, whereas it would be challenging to have watermarks inserted for all TV channels and content.
In addition to reducing churn, ACR can also bring in new revenue in the form of synchronized
advertising
. On the second screen, the user might have a personalized message or the ability to purchase the product directly. Rather than drive the attention away from advertisers on the main screen, ACR can be used to add value to the existing model, Terpstra said.
Monta Monaco Hernon is a free-lance writer. She can be reached at mcmhern@yahoo.com.