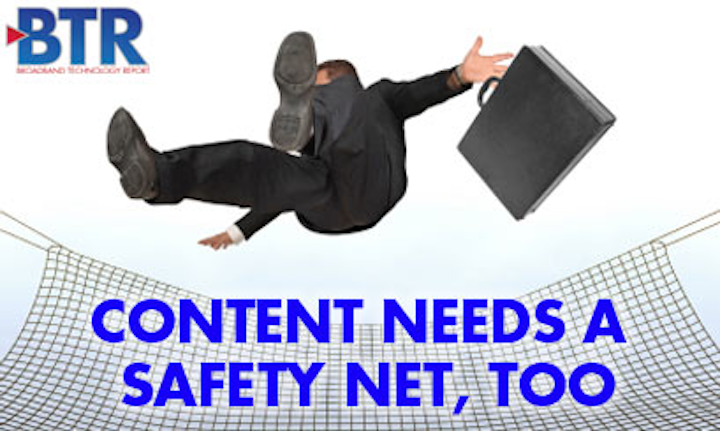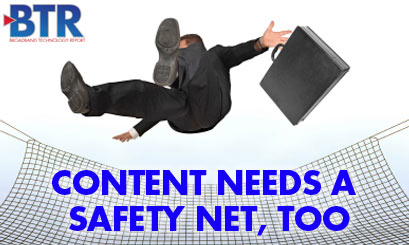 As people increasingly expect a higher caliber of content on their handheld devices, are they growing to expect the concept of
TV Everywhere
to follow them anywhere, even into the aftermath of a storm?
If a viewer's home is damaged during a storm, for example, it would be nice if they could rely on content delivery to their smartphones or other
second screens
. To ensure this is possible, multiplatform content distribution should be considered in disaster recovery (DR) planning, said Richard Buchanan, VP and general manager of content solutions for the
Comcast Media Center
.
"The scope and extent of destruction caused by Hurricane Sandy demonstrates that our disaster recovery planning needs to go beyond the expected, in order to address situations like a major hurricane wrapped inside a three-day Nor'easter," Buchanan said. "Content solutions providers, such as the CMC, must constantly evaluate the scope of the DR services we provide in order to anticipate and address these emerging needs."
In general, when evaluating what type of disaster recover solution should be put in place, a cable programming network should undergo a financial risk analysis, including the estimated costs associated with business operations being shut down not just for a few hours, but also for days or even weeks.
Financial losses could occur from advertising, sponsorships, license fees, or even penalties stemming from regulatory or lender requirements, Buchanan said.
"In the case of a prolonged outage, those risks may expand to include losing audience share to a rival network, which can be difficult to regain," Buchanan said. "Networks that viewers rely upon for live news and information can sustain damage to their reputation if they're not available during times when viewers are searching for that information."
There are three levels of response with three levels of financial commitment, Buchanan said. At the most basic level, it is acceptable to substitute content without all the elements for normal channel playback. Business continuity ups the ante and calls for the backup solution to deliver an exact duplicate of the network. But the most resilient level combines disaster recovery, business continuity, extended maintenance, and growth and acquisition, Buchanan said.
"The goal (is) to find the most cost-effective solution that avoids the losses you literally can't afford to incur," he said.
Yet, taking Hurricane Sandy as a case in point, in many disaster situations the loss of a
satellite
uplink facility can be compensated for by delivering the network feed via fiber to the backup uplink.
"However, there can be other instances that require investing in a more robust backup operation in order to remain operational," Buchanan said.
Monta Monaco Hernon is a free-lance writer. She can be reached at mcmhern@yahoo.com.