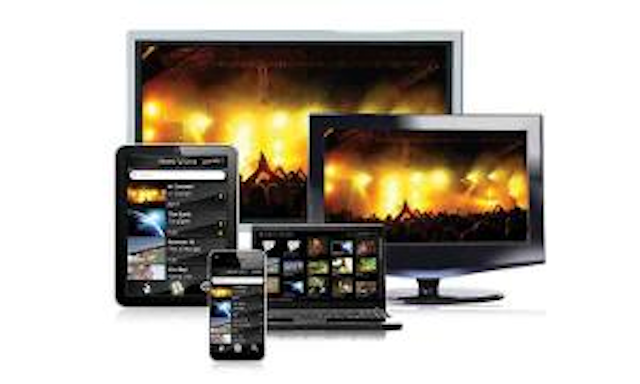 At CES,
Morega Systems
introduced the QewStation II, a turnkey media streaming and portability product with integrated
Multimedia Over Coax Alliance
(MoCA) 1.1 networking for TV operators. It's designed to extend multi-room subscription viewing content capabilities to tablets, smartphones and personal computers (PCs). It's intended to enable cable and satellite subscribers to stream, sync, port and archive premium video content on multiple devices for viewing anytime, anywhere.
With embedded MoCA 1.1 and a video transcoding SoC, the QewStation II is designed to let MSOs add multiscreen and content-sharing capabilities to set-top boxes (STBs) and DVRs. As part of the technology, Morega provides a white-label hardware and software solution. The company also offers an API and software development kits (SDKs) for Android, iOS, Windows, and MacOS.
Available as a plug-and-play, self-installed add-on for cable and satellite customers, QewStation II conforms to standards by the
Digital Living Network Alliance
,
CableLabs
, and DTLA (DTCP-IP). It also includes certificate and encryption key provisioning and management; mobile statistics and analytics; multi-device parental controls; authenticated domain management; adaptive streaming and transcoding; and secure mobile client solutions.