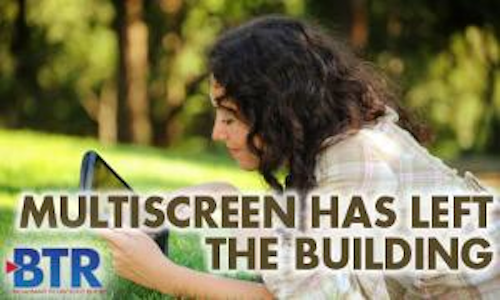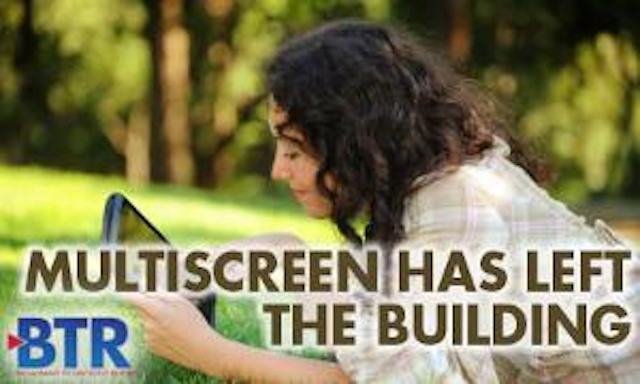 It's finally happening: Multiscreen cable video can go play outside with the content owners' blessings.
The technology for it -- particularly adaptive streaming, an essential element of multiscreen video -- has been in place for a while, and now the content licensing is catching up. It's not all there yet, but it's a promising start.
Just last week,
Comcast
nailed down
a deal
with
Walt Disney Co
. -- owner of
ABC
,
ESPN
and other programming sources -- that allows the MSO to let its subscribers watch said programming in places other than their own homes via mobile devices such as tablets, smartphones, laptops and so on.
Also last week,
Charter
inked
a similar outside-the-home deal
with
Turner Broadcasting System
, netting more than 500 hours of online and mobile entertainment, including TBS, TNT, truTV, Cartoon Network and Adult Swim. And
Time Warner Cable
began
beta testing its HBO GO and MAX GO services
, from HBO and
Cinemax
respectively, which both bring content out of doors.
Bright House Networks
also has HBO GO and MAX GO.
This is all very good news. It's the whole point of multiscreen video, really. Using the iPad as a second TV set in the den is fine and all, but not nearly as appealing as using it at the park or on the train.
Even Wall Street seems pleased. Financial analyst house
Fitch Ratings
views the Comcast-Disney deal in particular as
a win-win proposition
for both the companies involved and the larger industries generally. Fitch also sees the deal as affirmation of cable's bundle approach and good protection from over-the-top competitors and a la carte pricing.
Despite all the recent goodness, one has to wonder why it took so long to let video play outdoors. Presumably the big cable operators have had this in mind for multiscreen from the very beginning. Just speculating, maybe they misjudged the content owners' reactions or the costs involved, or perhaps the content owners changed their minds midstream. Hard telling.
Regardless of cause, it's somewhat confusing at the subscriber end. When I mentioned the Comcast-Disney news to an industry buddy, he replied: "OK, so I get to watch ESPN, ABC and Disney on my iPad at some distant point in the future. When can I watch whatever the hell I subscribe to, on Xfinity, on my iPad?"
He makes legitimate points, and if someone within the cable industry is wondering about this, regular subscribers probably are, too. You might say that hidden under the good news is a bit of a PR faux pas.
Still, the recent announcements are encouraging, and the major MSOs are almost certainly working hard to get legs under the rest of their lineups, including licensing arrangements and adaptive streaming technology deployments.
And probably just in time, too. According to a recent survey by
Accenture
,
the TV set is increasingly being displaced
by "other screens," most notably tablets, smartphones, and PCs, both laptop and desktop. In other words, it's looking like streaming video -- whether inside or outside the home -- will soon become the norm rather than the exception.
Ron Hendrickson is BTR's managing editor. Reach him at ron@broadbandtechreport.com.