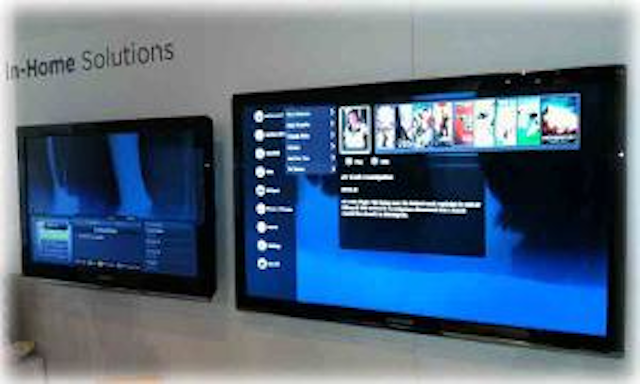 At CES,
SeaChange International
announced its Nucleus Hybrid Gateway software for cable operators' transition from QAM to IP video. It's intended to help operators offer consumers multiscreen media sharing, whole-home DVR, access to apps and OTT content, using smartphones as remotes and more.
Using an open, standards-based approach, the Nucleus is designed as an end-to-end solution combining tru2way interoperability with Internet functionality through HTML5.
Nucleus connects SeaChange's Adrenalin back office with its Nitro user interface. It's also designed to enable DLNA connection of consumer electronics devices (PCs, tablets, smartphones, smart TVs, gaming consoles, DVRs, etc.) within the home.
The solution consists of two main components. The Nucleus Engine provides control over STB functionality including channel changes, VOD/DVR playback and trick mode; enables media sharing throughout home via DLNA; and provides backend proxy to cache program event information.
The Presentation Manager handles the graphical components of the interface and conducts HTML5/JavaScript rendering; supports user interfaces (Nitro) and delivers consistent experience across platforms; and supports applications, widgets, OTT and personal content from third-party devices.