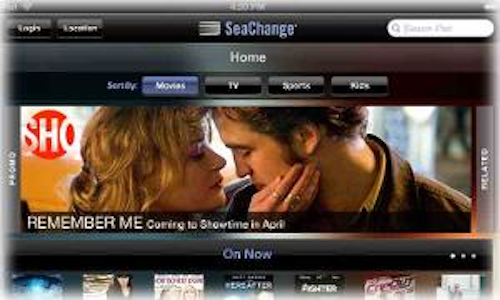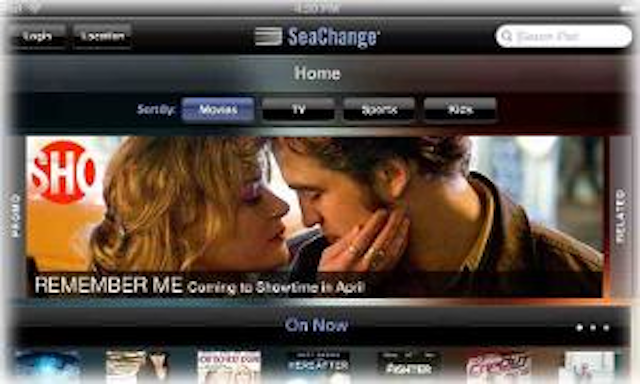 SeaChange International
demonstrated its multiscreen solutions at
CableLabs
Winter Conference in Philadelphia this week. The company featured its Nucleus soft box gateway, the Nitro multiscreen user interface, and Infusion advanced advertising. Demos included streaming to iPad, PS3, cable and IP set-top boxes.
The Nucleus soft box is a software solution for cable operators' transition from QAM to IP video. It's intended for multiscreen media sharing, whole-home DVR, access to apps and OTT content, and using smart phones as remotes. Integrating the SeaChange Nitro User Interface software and leveraging its open, standards-based approach, Nucleus is designed to blend tru2way interoperability with Internet functionality through HTML5.
The Infusion Advanced Advertising Solution is designed to manage centralized ad operations and scale to 150,000 insertable channels and millions of ad assets. It's intended for consolidated regional and national advertising systems managed from web-centric and virtualized datacenters. Leveraging SCTE 130 and IAB VAST specifications, Infusion is designed to let service providers determine which external ad servicing systems are sourced for dynamic placement decisions, while creating opportunities for cross-platform campaigns and leveraging Internet campaign management pricing for TV content.