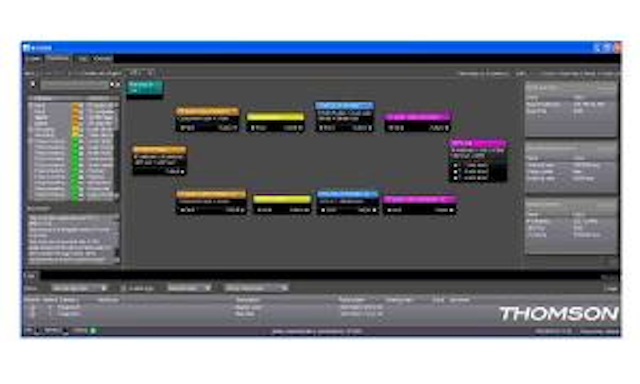 At the IP&TV World Forum in London,
Thomson Video Networks
will showcase its ViBE VS7000 video system, an "anything in, anything out" encoding/transcoding platform for Web TV, over-the-top (OTT) services, IPTV and cable delivery. The ViBE VS7000 combines Thomson's compression platform with live encoding and faster-than-real-time file transcoding.
It's designed to support all major formats including MPEG DASH as well as major codecs such as MPEG transport streams,
Adobe
Flash,
Apple
HTTP Live Streaming, and
Microsoft
Smooth Streaming. It's also designed for video resolution up to 1920x1080 in progressive and interlaced modes and to be scalable for input channels and output profiles, with support for multiple output formats per channel.