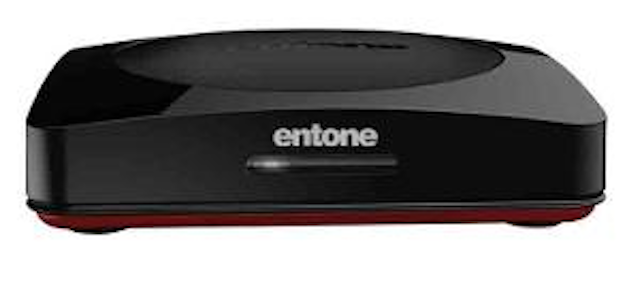 At the IP&TV World Forum in London,
Entone
is taking the wraps off its Kamai 500 Series Media Player for EMEA markets. Designed as a hybrid TV client device, it features carrier grade WiFi and adaptive bitrate (ABR) streaming for whole-home wireless HD video distribution and video delivery across the Internet and various last-mile networks.
Kamai 500 combines both linear (DVB-T, DAB, T-DMB) and over-the-top (OTT) services in a single, operator-branded user interface. It's also integrated with third-party middleware and DRM solutions such as
Cubiware
,
Ericsson
,
Hibox
,
Intracom
,
Latens
,
Microsoft
PlayReady,
Minerva
,
Nokia Siemens Networks
,
Nordija
,
Verimatrix
and
Widevine
.