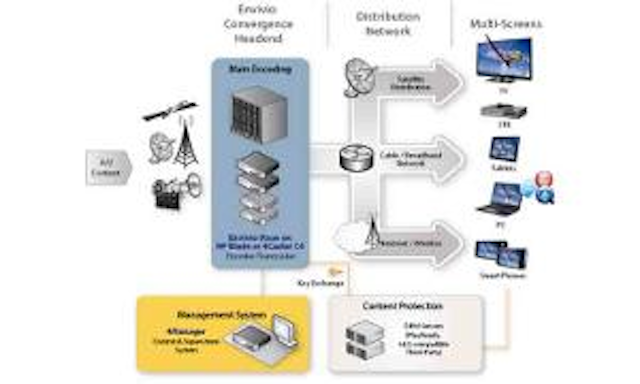 Envivio
announced product support for mobile devices and video technologies, including support for the new
Apple
iPad and Apple TV, as well as technology demonstrations of the emerging MPEG-DASH adaptive bitrate standard.
Envivio Muse transcoding software, available on the Envivio 4Caster appliance or HP blade servers, is designed to support native 1080p HD resolution for the recently introduced Apple iPad and Apple TV. Two channels in full 1080p and up to six sub-resolutions in Apple HTTP Live Streaming (HLS) can be delivered from a single appliance or blade. Owners of existing Envivio systems can upgrade their headends to support the new formats via a license upgrade.
Envivio is a member of the
MPEG Standards Committee
and
MPEG-DASH Promoters Group
, and is presenting a technology demonstration of MPEG-DASH adaptive bitrate technology at the
CableLabs
Winter Conference in Philadelphia this week, as well as at the IP&TV World Forum in London, March 20-22.