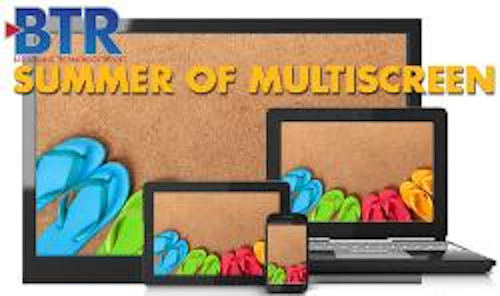 Scalability, manageability, reliability, monetization…these are all important requirements for the successful deployment of TV Everywhere services.





Whether you're delivering video to a single IP device or a variety of large and small screen environments, the complexity and scale of the project can grow quickly. Before you tackle a multiscreen deployment, consult the experts at RGB Networks.





Take a look at what three RGB executives have to say on the subject, and then download a useful white paper on multiscreen transcoding, packaging and ad insertion.





And don't forget to subscribe to RGB's blog for regular updates and insights on multiscreen delivery, IP video and other video processing topics.