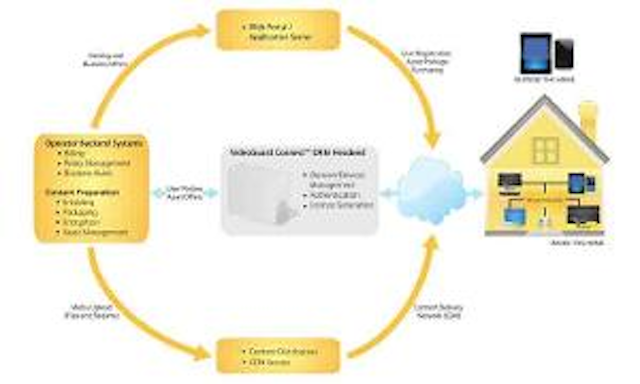 NDS
announced the launch of its next generation DRM solution for multi-platform pay TV, VideoGuard Connect, for end-to-end protection of an operator's service.
The solution is designed to integrate with existing pay TV broadcast platforms, provide unique service and content protection on a variety of platforms (including managed and OTT networks), and enable a range of linear, on-demand and home networking services on popular media devices.
It provides a security profile customized to the specific capabilities of each device and functionality tailored to the requirements of each pay TV operator, as well as headend tools to support integrated management and workflow functions for operator control over content distribution and consumption.
Interoperable with the NDS Unified Headend and Service Delivery Platform, VideoGuard Connect supports PC,
Mac
, game consoles, iOS (iPad, iPhone) and
Android
mobile and tablet devices.