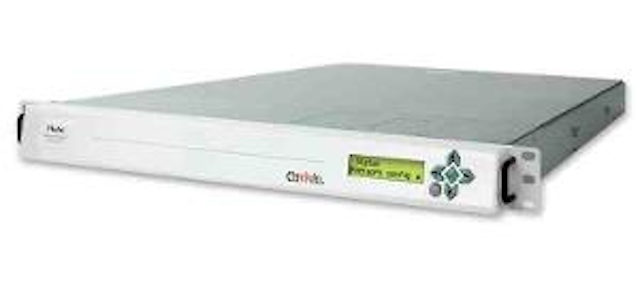 Envivio
's second generation Halo Network Media Processor (NMP) is designed to deliver several features of traditional TV services on iOS, Silverlight and Android-based devices, including closed captioning, subtitles and alternate audio services.
Halo 2 also features improved content protection for multiscreen services. An optional embedded origin server can facilitate adaptive bitrate service delivery for
Apple
HTTP Live Streaming and
Microsoft
Smooth Streaming. It supports multiple DRM systems simultaneously, including Microsoft's Playready and AES-based encryption for Apple HTTP Live Streaming. The new release has pre-qualified specific interfaces for
Verimatrix
,
Nagravision
, Microsoft and
Securemedia
.
A new hardware platform is available in standard and advanced configurations, tailored to specific processing and throughput requirements, and supports Gigabit Ethernet or 10-Gigabit Ethernet interfaces and the potential for storage expansion. It also doubles density over the previous generation.