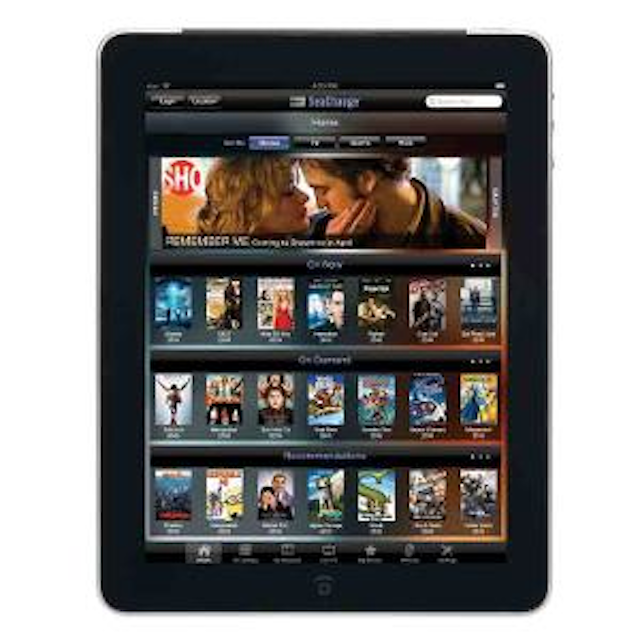 SeaChange International
's demonstration lineup for IBC in September will primarily focus on multiscreen software, applications and services.
Multiscreen video technologies at SeaChange's stand will include the Nitro Multi-Screen Subscriber Experience, Adrenalin Multi-Screen Video Back Office, Business Management Suite, Affinity Social Media Capabilities and Infusion Advanced Advertising Platform.
The company will also showcase its eventIS line of linear broadcast solutions for HbbTV and DVB services. Consisting of the STAGIS, CASIS and SPECTRIS, and CAPTIS products, the linear DVB broadcast platform is intended to help operators manage, monitor and automate the metadata, EPG, table generation and scheduling functions required to meet and support open DVB standards.